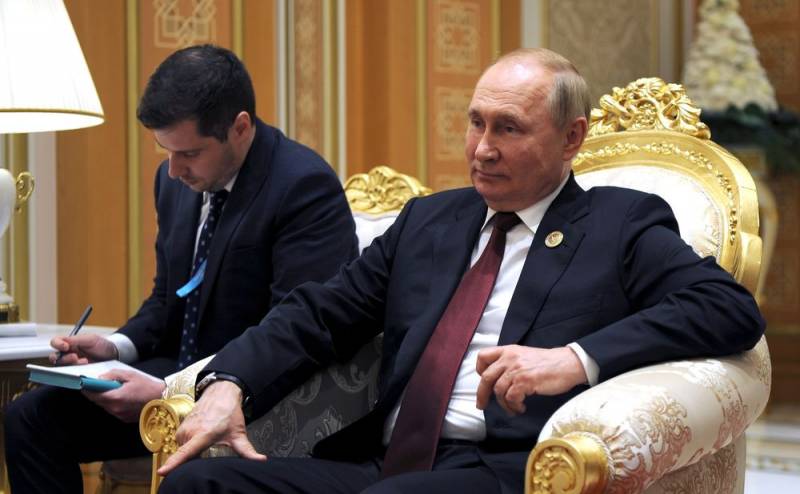 Russia, Turkey and Iran are trying to expand their influence on the planet. Over the past five years, the leaders of these countries have repeatedly gathered at tripartite meetings and discussed various issues. A recent similar summit in Tehran is a clear confirmation of the deepening cooperation between them, writes the German newspaper Handelsblatt.
The last meeting showed that Russian President Vladimir Putin does not allow the West to drive Moscow into international isolation. Moreover, it becomes obvious that the owner of the Kremlin is building a new world order, and the West looks helplessly at the loss of its influence, because Russia, Turkey and Iran are forming an anti-Western alliance to defend their own interests.
Moscow, Tehran and Ankara do not have the same interests on some issues, but at the meeting the presidents discussed cooperation more and tried to find ways to solve problems. Thus, the Russian Federation and Iran signed a $40 billion gas deal. In addition, the Iranians expressed their support for the Russian NVO in Ukraine.
At the same time, Turkey and Iran want to quadruple their trade turnover, including through deals with oil and gas. Ankara also expects that in the future it will be able to pay for gas supplies in Russian rubles and Turkish lira, without using the US dollar and the EU euro. Real progress has also been made on the export of Ukrainian grain through the Black Sea at a time when the European industry is afraid to meet the next winter without gas from the Russian Federation. The EU is dependent on Russian energy supplies, with Western sanctions having little effect on
the economy
Russia.
The summit in Tehran showed real unity, but did not take place
политическая
PR action on camera. Therefore, the West must understand that not all states of the world have the same attitude towards what is happening, for example, in Ukraine. In particular, most of the people of Turkey are sure that the responsibility for unleashing this conflict lies with NATO.
This approach is valid not only in relation to the Russian Federation. The sanctions imposed on Iran also fall short as Tehran continues to work on its nuclear program. With its sanctions, the West only causes self-hatred. The media concluded that it was time for Western countries to admit the obvious and resume cooperation with those states that they consider "isolated".