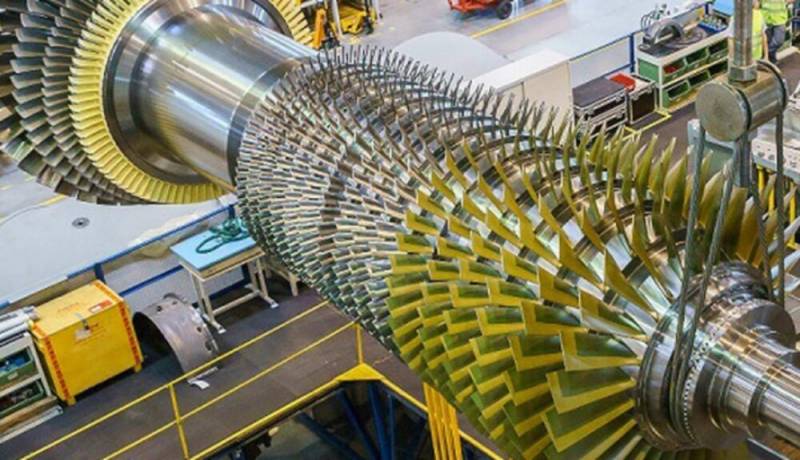 From the moment when the gas compressor turbine ended up in Germany and the Russian side refuses to accept it without permits, force majeure has ceased to be such. Representatives of the German energy giant concern Uniper are sure of it. The company is in a deplorable state due to a lack of gas from Russia, so simple legal "little things", excuses, other circumstances and the behavior of the raw material supplier also began to matter to her.
Before the turbine transferred by Canada ended up in Germany, the leadership of the German concern was silent, but now it is determined to seek justice in court, believing that all obstacles to full-fledged gas supplies through the Nord Stream pipeline have been removed. But, as you know, "Gazprom" has not yet accepted the turbine, requests documents, leaving the fuel flow through the line equal to 67 million cubic meters instead of 167 prescribed.
Our permanent and once reliable supplier Gazprom failed to supply the contracted and paid gas volumes within a month. The announcement of "force majeure" will not solve the matter, since the contract, apparently, was violated. The issue can be resolved in court.
- says the head of the Uniper concern Klaus-Dieter Maubach.
In the meantime, the turbine for the Portovaya compressor station on the Baltic highway still cannot get permission to enter Russia. She literally "stuck" in Germany. Gazprom stubbornly adheres to the state of "force majeure". To support the assertion, the holding requested for the third time from the Canadian side some documents that "confirm the provision of an exemption from the current sanctions regimes of Canada and the EU" in order to return to Russia. This is reported by the telegram channel of the holding.
That is why Uniper does not recognize the emergency regime, which Gazprom notified its client about, does not agree that supplies cannot be increased, and also does not understand the reason for the delay in sending the unit to the Russian Federation. Moreover, Gazprom openly says that the current terms of the contract (for repairs, of course) do not provide for additional obligations of the Russian side to receive this engine.
Given these circumstances, the case is likely to end in a European court, which in the current situation is unbelievable: excuses for not providing documents are unlikely to be taken into account by the bar. And for Uniper, which is drifting towards bankruptcy, there is no other way out of the situation. This is the last chance to force Russia to accept the repaired engine and run Nord Stream at full capacity, which would save the German concern.