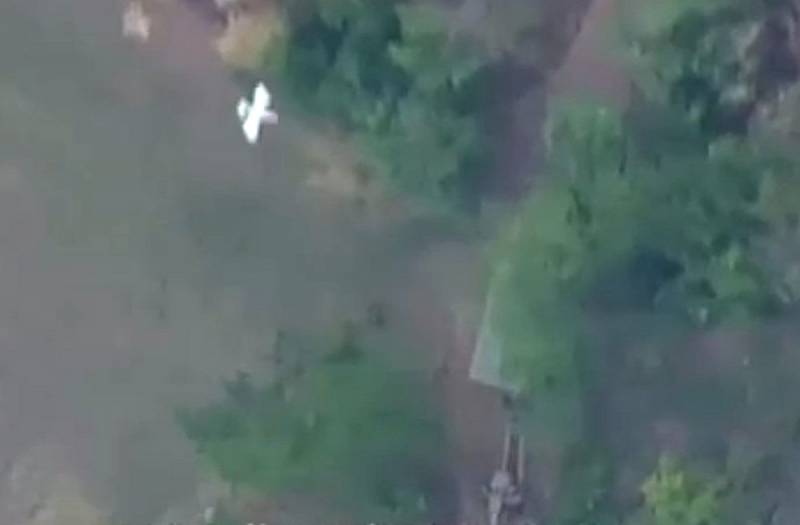 Russia continues to destroy manpower and
machinery
APU during a special operation in Ukraine. So, footage of the use of kamikaze combat drones by Russian units got into social networks.
The first video shows the defeat of a stronghold of Ukrainian militants by four Kub-BLA drones in the village of Dobroe.
The second video shows the defeat of a truck with a towed gun by a kamikaze attack drone "Lancet".
Earlier in the Russian military department, journalists R
IA News
spoke about the beginning of the use in Ukraine of the modernized loitering ammunition "Lancet" with an increased flight duration of one hour and a warhead weighing more than 5 kg. At the same time, to hit targets, the Lancet uses the pre-contact detonation function, as a result of which, when the drone explodes near the object, the shock wave and fragments spread to the maximum area.
Loitering ammunition is capable of staying in the target area for a long time in search mode, after which the kamikaze drone attacks the object and self-destructs above it. To eliminate enemy manpower, UAVs with a high-explosive fragmentation or thermobaric warhead are used, and to destroy armored vehicles - with a cumulative part.