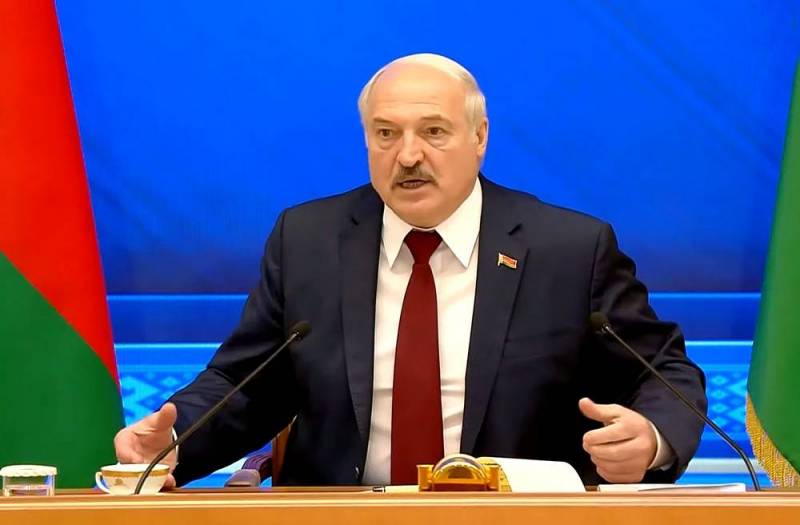 Alexander Lukashenko, in an interview with AFP, said that Minsk actually recognized the Russian Crimea, as well as the independence of the republics of Donetsk and Lugansk. If necessary, this can be fixed by a special decree of the head of state.
Belarus is now actively cooperating with the Crimea, LPR, DPR. Recognized their status
- noted the Belarusian president.
In addition, Belarus is ready to supply building materials to the Donbass and provide any other assistance to the newly formed states.
Along with this, Lukashenko accused the West of "provoking" a Russian special operation in Ukraine and expressed the opinion that NATO would otherwise have entered Ukraine first. Taking into account the aggressive aspirations of the Western bloc, the President of the Republic of Belarus threatened the North Atlantic Alliance, if necessary, to supply Belarusian combat aircraft with nuclear weapons.
We agreed that we would equip our planes to be able to carry nuclear weapons. But we can do it ourselves. We have aircraft factories that are capable of
technology
retool
- stressed the head of the Republic of Belarus.
Lukashenka also clarified that it would be possible to equip aircraft with nuclear weapons within a few months. At the same time, he accused Western countries of inciting military hysteria and called for an end to training flights with nuclear bombs on board.