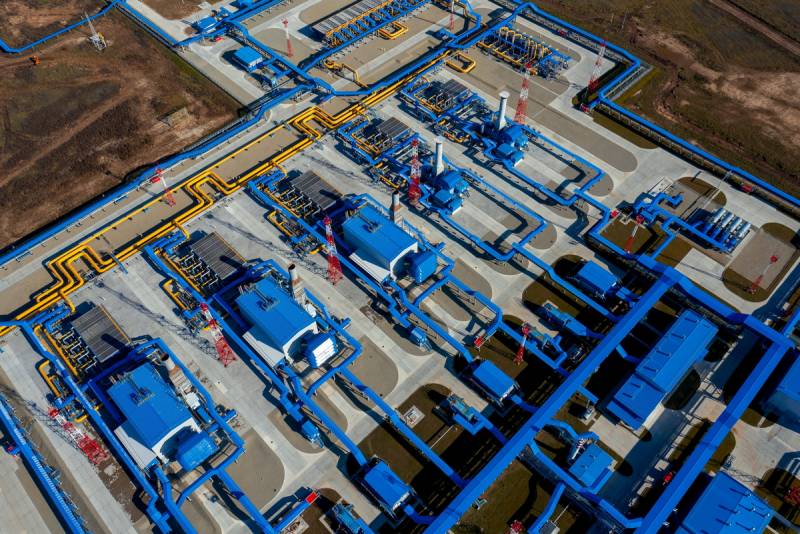 No one doubts that the winter for Europe will be difficult. But its main test will be the process of identifying who depends on whom more - Russia from the EU or Europe from the Russian Federation. Yes, and the views in Moscow have changed radically: the Kremlin is not the same as it was last year. In the current state, the leadership of Russia will not hesitate to cut off gas supplies if non-payment for raw materials is allowed or the West behaves defiantly. Russia has ceased to be naive and trusting. Turkish columnist Levent Yilmaz writes about this in an article for Yeni Safak.
According to Yilmaz, technically and politically it costs nothing for Russia to "turn off the tap", but the EU will not be able to find an alternative supplier, even for a long time. Therefore, the gas issue for Brussels is becoming
political
,
economic
, social and other important values. In general, the problem of providing energy resources is becoming a key one.
The market will live up to expectations and respond with a winter rise in gas prices. It's hard to predict where they'll end up.
- the Turkish observer predicted.
In general, the dependence of the EU on Russian gas, if we speak objectively, is not homogeneous. Some countries, according to Yilmaz, are completely dependent on supplies from Russia, while others receive no more than 3% of their needs from the fields of the Russian Federation. However, for a stable passage of the winter season in Europe and leveling the structural economic heterogeneities of the conglomerate of states, large volumes of supplies by Gazprom are needed.
In this regard, it is proposed to involve Turkey in the supply of Russian gas for the needs of Europe. For this, as indicated, there are powerful gas pipelines, and the raw materials themselves, coming to the republic from the Russian Federation, are cheap and large volumes.
To this end, it is necessary to conclude a new gas contract between Ankara and Moscow. It should specify the conditions allowing the "re-export" of the received fuel to other countries. Why not?
Yilmaz offers a radical solution to the issue.
In his opinion, it is necessary to prepare now. Winter will "sneak up" imperceptibly, and it will be impossible to resolve issues during the height of the crisis, because Russia has changed too much since recently and has ceased to be "kind" and naive. In this aspect, Europe should also quickly change and become more pragmatic, following its own interests, and not friends and allies across the ocean.