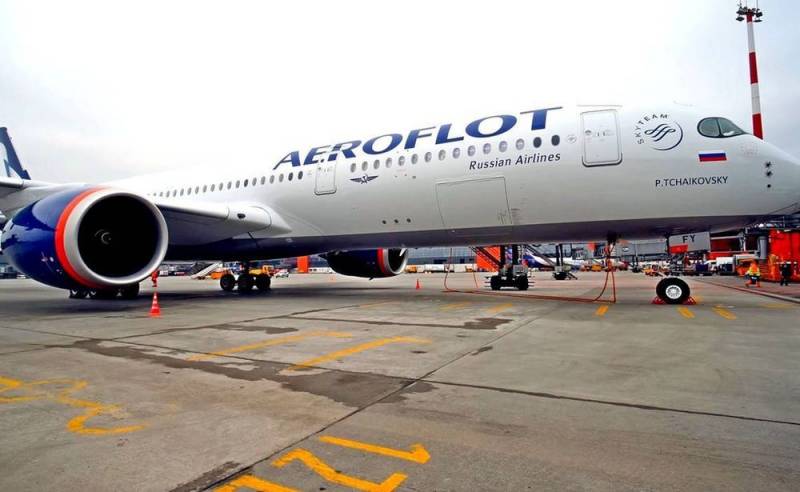 By the time the European Union adopted on July 21 the seventh round of sanctions against Russia for launching a special operation in Ukraine, the Europeans found a number of anti-Russian restrictions imposed that greatly harm themselves. Therefore, they began to partially eliminate existing restrictions, simultaneously with the process of imposing others.
For example, the EU decided to withdraw from the ban on the supply to Russia of a group of goods,
of technologies
and aviation services. This is stated in the communiqué of the Council of Europe, published following the results of the coordination of the specified sanctions package.
Now the agreed deliveries to the Russian Federation will be allowed to the extent that it is necessary to establish (ensure) the technical and other safety standards of ICAO (ICAO) - the international civil aviation organization. The EU statement does not list the specifics, but ICAO standards imply the supply of certified parts and the maintenance of aircraft by authorized organizations.
The information sent Russian state-owned airline Aeroflot up 5% in shares. It should also be added that not only the airline that operates it, but also the manufacturer is responsible for the safety of the aircraft. However, in the case of the EU, we need to wait for the details, since the communiqué is a set of general phrases.
In addition, the EU decided to make exceptions for trade in agricultural products, transportation of oil, purchases of medical equipment and medicines from Russia to third countries. The Europeans are also going to simplify access to justice and loosen the ban on any transactions with Russian state institutions.
As for the seventh package of sanctions, the restrictions in it will affect Russian gold and the sale of jewelry in relation to deliveries to third countries. The EU will also strengthen control over dual-use goods, the latest technologies and developments, and will also expand sanctions against individuals and legal entities of the Russian Federation. All information will soon be published on the official website of the EU.