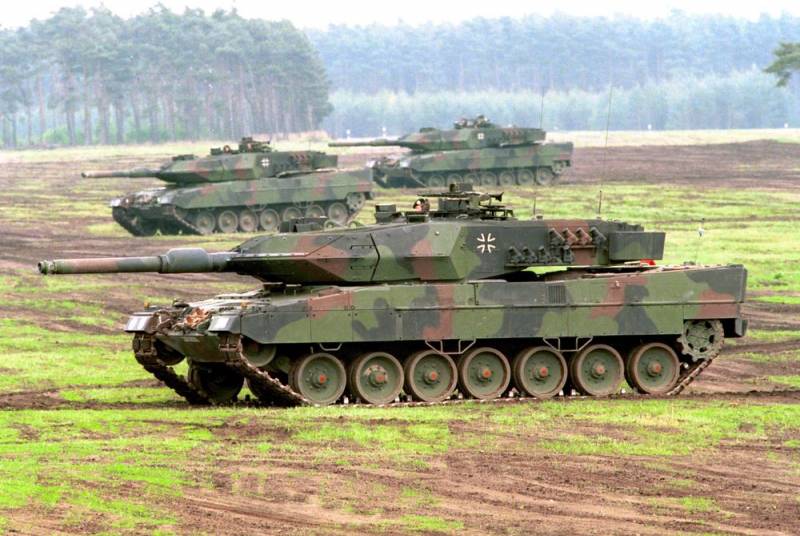 Roderich Kiesewetter, a former Bundeswehr General Staff officer and politician of the Christian Democratic Union (CDU), who has been a member of the German Bundestag since 2009, said that Berlin is ready to supply Kyiv with Leopard 2 tanks to confront Moscow, but it will be a long process. On June 2, he wrote about this on his Twitter account (a social network banned in Russia), giving details.
German "proposal" after three months of deliberation: 20 Leopard 2 tanks. Delivery from April 2023 for 1 pc. per month, from October 2023 - 3 pcs. per month. Let me remind you that Poland transferred almost 300 T-72 tanks to Ukraine in the first 2 months
an outraged Kiesewetter pointed out in one of his tweets that day.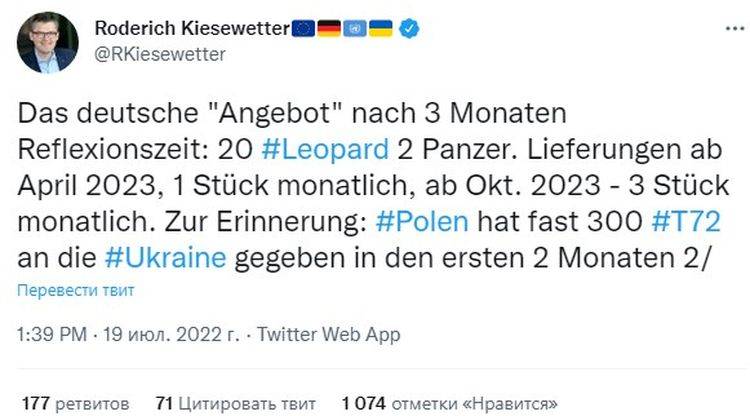 It should be noted that in Ukraine they react extremely negatively to the speed with which military assistance is coming from Germany.
In turn, the French newspaper Libération, which analyzed the data on deliveries and the state of the arsenals of the Armed Forces of Ukraine, found out that Ukraine turned out to be completely dependent on the support of the West, since the stocks of Soviet weapons and ammunition are coming to an end.
The Ukrainians have almost exhausted their stocks, and apart from Bulgaria and Romania, no other country in Europe produces Soviet-style ammunition.
Vincent Tourre, an expert at the French state think tank Foundation for Strategic Studies (FRS), told the newspaper.
The publication also drew attention to the fact that not all European countries are actively helping Kyiv. The most generous support as a percentage of their own GDP is provided by the Eastern European states: Estonia, Lithuania, Latvia, Poland and the Czech Republic.