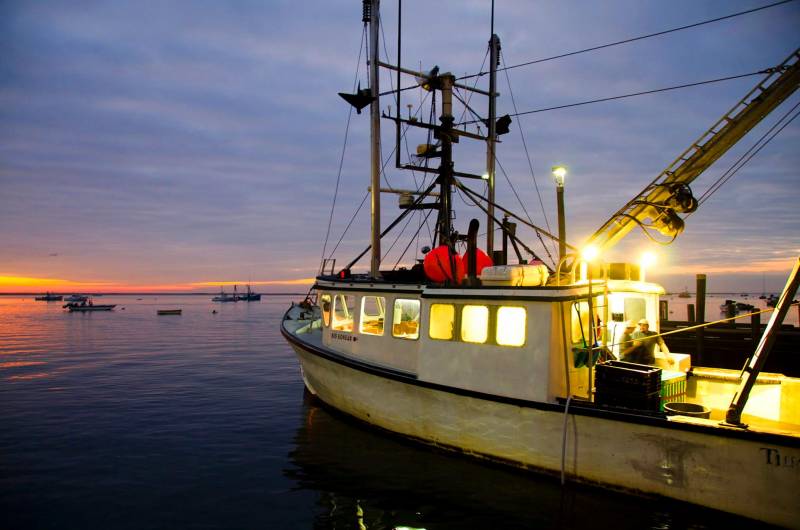 Russian seafood, bypassing all prohibitions, may still end up on the American market, writes the website of the US House Committee on Natural Resources.
The US government in March banned the import of Russian fish and seafood, as well as other consumer goods, as part of another round of sanctions. Nevertheless, many tons of Russian fish ended up in the United States.
This is because, according to fish industry experts, there are complex supply chains that run through China, which often mask the Russian origin of seafood, and the United States does not have the tools to track their origin.
When you open a can of salmon, you don't know if it's from Russia or the US because we don't track these seafood. American consumers do not support the entry of Russian seafood that has changed its name to our markets. But, unfortunately, they do not know about it, because everything is disguised as a Chinese product.

- said environmental expert Sally Yozell.
For example, according to a 2021 US International Trade Commission report, 27% of fish caught by Russian vessels in Russian waters was sent to China for processing before being exported to the US. Among the fish products, there was pollock processed into fillets or fish sticks, or salmon canned in Chinese factories.
These goods are classified as imports from China, not from the Russian Federation. Frozen crabs are also often labeled as Alaskan crabs, even if they are caught in Russia.
The United States imported $1,2 billion worth of seafood from Russia last year, a record high and almost three times the level of 2016, according to the U.S. Department of Commerce, with crabs making up the majority of total imports. The amount is likely to be much higher if Russian seafood processed in China is also included, Ms Yozell said.
The main pollock fishing areas are the Bering Sea between Alaska and the Far East, which makes Russia and the United States the main producing states. The Pollock Producers Association estimates that "approximately 40% of the pollock sold to consumers in the United States is caught in Russian waters by Russian vessels." Nearly all of these fish are filleted and frozen in Chinese factories before reaching the US, according to the association. This step in the supply chain provides them with "Made in China" labels.
Chuck Hosmer, Key Executive at Romanzof Fishing Co. LLC, a Seattle-based fishing boat operator, said US and Russian boats fish for crabs and walleye pollock in the Bering Sea so close they can sometimes literally see each other.
We really hope this will reduce the amount of seafood we have to compete with domestically. Russian products undermine our position because their cost of production is much lower

he said about the sanctions.
Environmental groups and some US lawmakers say one way to make the import ban more effective is to expand the existing seafood import monitoring system, the publication says.