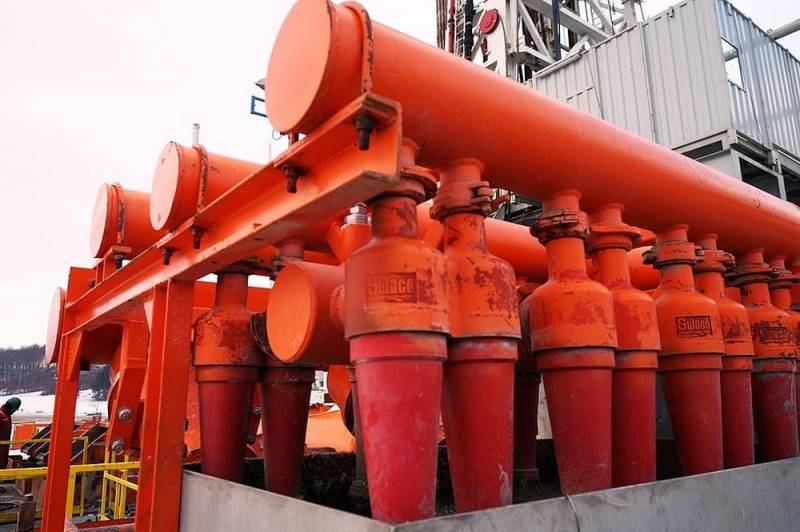 Since the start of Russia's special military operation in Ukraine, the West has been feverishly looking for effective ways to cut Moscow's oil and gas revenues that feed its military industry. So far, the almost unrealizable idea of ​​a potential price cap, the establishment of a price ceiling for Russian oil, which is gaining momentum, dominates. However, there is another, exotic, albeit guaranteed, way to limit Russia's oil and gas revenues. But it is so unusual that, applied to the Russian Federation, it will also cause problems for the West. Tsvetana Paraskova, an expert at the OilPrice resource, writes about this.
The West pursues two goals - reducing Moscow's income from the sale of demanded energy carriers, as well as reducing the price tag at gas stations and electricity bills for its citizens. For several weeks, the US and its partners have discussed various ideas, including a ban on all financial and legal services that ensure the supply of Russian oil abroad, unless buyers pay for products from Russia at or below a certain price.
There are reasonable fears that new restrictions on Russian oil shipped by sea will backfire, that is, further increase world prices for raw materials and thereby reduce all efforts to limit the flow of oil and gas dollars to the Russian Federation to naught.
There is one scenario in which Russia's oil revenues will definitely collapse. The expert says bluntly that a recession of the main
economic
systems of the world.
A strong and protracted decline in macroeconomic performance, followed by a significant disruption in energy demand, will lead to lower oil prices, a reduction in Russia's revenues, and even the release of some spare oil and gas production capacity. Moreover, perhaps even a kind of "airbag" is formed from the released unclaimed volumes.
If a potential recession leads to a significant drop in global demand, the tight balance in the market will weaken, and supplies from other major producing countries could compensate for the lost Russian barrels of raw materials. Other Western experts agree with the OilPrice analyst.
A recession or downturn in the business cycle will change the circumstances and allow, at least in principle, oil exports from Russia to be replaced by a large volume of other suppliers.
Reuters expert John Kemp wrote in an op-ed this week.
According to OilPrice research, the West should not be afraid of a recession as a way to deal with Russia. Simply put, the emerging trend should not be extinguished or stopped by the efforts of governments. Negative processes will not undermine the oil market, they will only lead to an imbalance in supply and demand, destroy supply chains, but certainly will not disrupt annual consumption cycles. This is an "acceptable price" for the success of the West's efforts, the expert concluded.