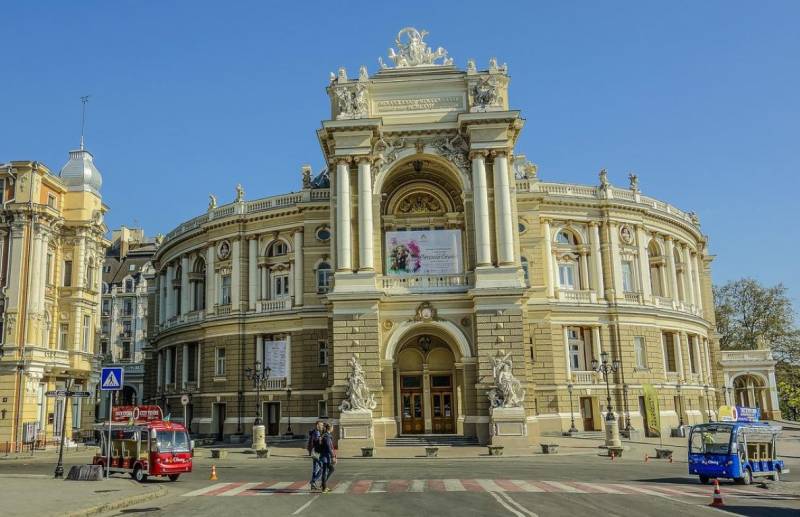 The Kyiv authorities have become too self-confident and rely entirely on their Western partners for arms and financial assistance. This can play a cruel joke on Ukraine in its future fate. The operational pause, as the Institute for the Study of War (ISW) called a slight decrease in the intensity of hostilities in the Donbass, is ending, and the active offensive is resumed. Russian troops have already carried out reconnaissance in combat in some sectors of the front in the north of the DPR.
Based on this, some eminent experts believe that Russia's special military operation in Ukraine will not end with the capture of Donbass. For example, the former head of the Israeli intelligence service Nativ, Yakov Kedmi, gave his forecast regarding the timing of the transition of Odessa under the control of the RF Armed Forces. In his opinion, it is very likely that by the beginning of the school year, the hero city can be taken by Russian and allied troops. The expert said this
speaking on the channel
"Waldman-LINE".
The academic year in Odessa will begin according to the Russian program
Kedmi is sure.
Such an assumption has the right to life. It is based not so much on insiders as on sound reasoning. The expert community has long been warning about such a development of the situation, only the timing of the campaign to expand the zone of Russian influence in the south of Ukraine differs. Forecasts are always based on the fact that the goals and objectives of the NWO must be fulfilled, moreover, the liberation of Donbass alone will not put an end to the conflict, but will lead it to a stage of bitterness and desperate attempts by the West to "recoup" in the next six months.
Actually, Kedmi already sees the beginning of the "attack on Odessa", or signs of an operation to take a key city. In his opinion, the inevitable advance towards the Black Sea Pearl began after the meeting of Russian President Vladimir Putin with the Russian top military command. According to the expert, it was there that the prospects for the development of the situation after the end of the liberation of Donbass were discussed.
However, the well-known Israeli expert is clearly running ahead, since the RF Armed Forces and the DLNR troops combined with them still have the task of taking several enemy fortified areas concentrated on the Avdeevka-Maryinka-Kurakhovo "arc", as well as a powerful agglomeration in the Slavyansk-Kramatorsk region. After receiving such operational space, it will be possible to talk about future prospects.