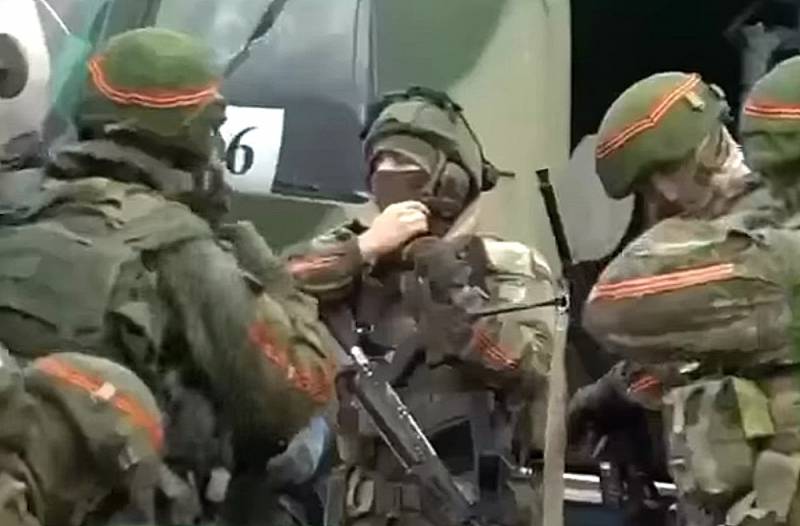 The Russian special operation on Ukrainian territory began on February 24. On that day, the RF Armed Forces carried out an amphibious operation, landing by helicopters at the Antonov airfield (formerly Gostomel) near Kyiv, which was of strategic importance in this direction. As a result of the battle, the paratroopers ousted the Armed Forces of Ukraine and the National Guard from its territory and took up all-round defense. By the end of February 25, the main forces of the Russian Airborne Forces broke through to the landing force holding an important object and blocked the capital of Ukraine from the west.
Now, previously unknown breathtaking footage of the preparations for the assault and the operation itself to seize the Ukrainian international airport, located 25 km northwest of Kyiv, 2 km from the village of Gostomel by the Russian military, has appeared on the Web. The video shows how, at 09:00 on February 24, Russian forces are being loaded at the airfield near Mozyr in Belarus. At 12:00, the servicemen of the RF Armed Forces, having formed columns of vehicles and armored vehicles, as well as helicopter groups, depart to complete the task. At 12:58, helicopters with Russian paratroopers cross the Belarusian-Ukrainian border. At 13:20 they are already in the Gostomel area and are disembarking at the Antonov airport. Fights begin with Ukrainian forces.
Soldiers of the Ukrainian army, lay down your weapons and surrender
one of the Russian servicemen called into a hand-held loudspeaker.
At 15:00, the checkpoint of the airfield was taken under control, and the Russian flag was raised over it. The strengthening of the defense and holding positions from the Ukrainian troops trying to counterattack begins. While the main forces are advancing on land, the paratroopers are supported from the air by rotary-winged vehicles, striking at the enemy. At the same time, reinforcements are brought in, medical care is provided, and wounded soldiers are evacuated. At 17:36 on February 25, Ukrainian units organized an ambush near the village of Ivankov on a Russian armored group, which was advancing towards Gostomel. The attack was repulsed, after which the main forces of the Russians united with the landing force.