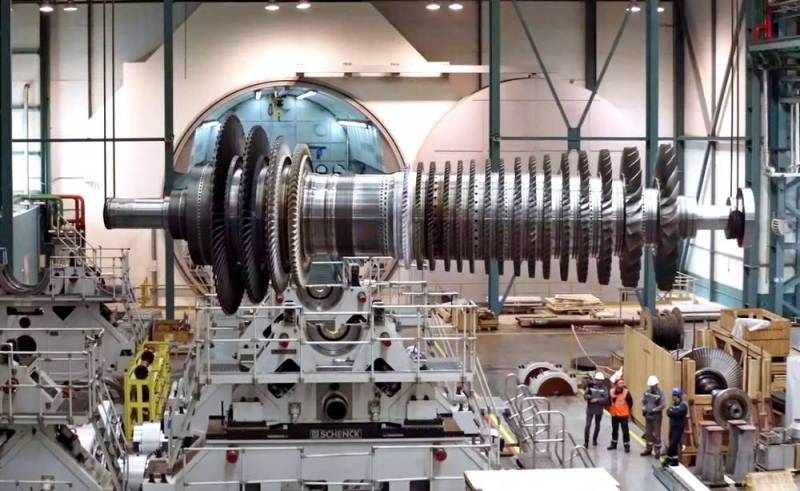 Canada has decided to make an exception to its anti-Russian sanctions and return the Siemens turbine intended for Nord Stream to Germany. Then the unit will be returned to Russia. However, not everyone agreed with this move.
Thus, the World Congress of Ukrainians (WUC) and the Ukrainian Congress of Canada (CUC) joined forces and appealed to the Canadian government to cancel this decision.
We called on the government to ensure that all sanctions imposed by Canada on Russia remain in place and are significantly strengthened. So far, our attempts have been unsuccessful and we have no choice but to sue
- said in a statement published in one of the Western social networks.
The Ukrainian Foreign Ministry addressed Canada with the same request. They did not agree with the position of the Canadian authorities and the Embassy of Ukraine in this country.
The decision to return the turbine was made on July 9, because due to the lack of the necessary equipment, Gazprom had to reduce gas pumping through Nord Stream by 40 percent. Most of all, the lack of blue fuel affected Germany, whose authorities turned to Canada with a request to return the turbine. Ottawa made concessions and allowed Siemens to service five more turbines at Canadian facilities for two years.
At the moment, the turbine is being shipped to Germany, from where it will be delivered to the Nord Stream compressor station in Russia. This was reported by the Canadian newspaper The Globe and Mail, relying on its government sources.