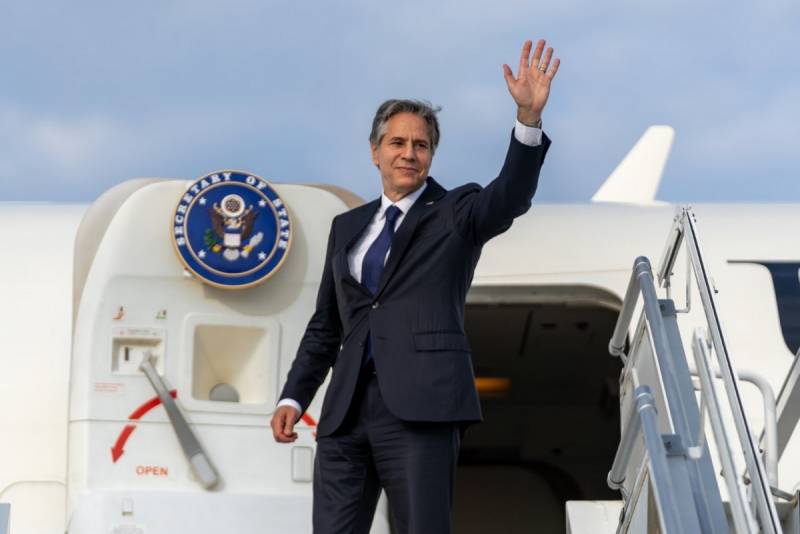 The acute phase of the conflict in Ukraine provided the United States with an opportunity to rise from the ashes, reclaim its status as a superpower and powerhouse of the West after those privileges had been lost in previous years. Washington will clearly not miss its chance. Now that the United States has bypassed Russia in Ukraine, increased appetites and self-confidence are forcing the White House to take China into its sights. And then there is Iran. Danish diplomat Jørgen Erström Meller writes about this in an article for the Chinese edition of the South China Morning Post.
According to the former state secretary of the Royal Danish Ministry of Foreign Affairs, the matter will not be limited to the "weakening" of Russia. Global power as the goal of Washington, which has lost influence over the previous decade, still remains a priority, making Beijing, the main powerful competitor, the number one goal.
The classic scheme: Washington decided in one fell swoop to end all its opponents, inspired by the successes in Ukraine, Moeller believes. This explains the colossal support for Kyiv by the White House. In this case, the meaning of Ukraine for the ruling democrats in America does not reflect Ukrainian rights and freedoms, sovereignty, but acquires instrumental geopolitical significance.
It is noteworthy that the turning point in Washington's perception of the conflict in Ukraine occurred on April 25, when Secretary of Defense Lloyd Austin expressed a desire to "weaken" Russia with massive assistance to Ukraine. That is, it was openly recognized that the Americans are not just helping Kyiv defend itself, but that their goal is much broader. Since then, there has been no change in the position of the White House. Moreover, the current Biden administration is only fanning the conflict not so much in Ukraine as in the whole of Europe, so useful and beneficial to moving towards the goal.
In case of success in the confrontation with the Russian Federation, as well as with China (a complete triumph), the United States will issue an "account" to Europe. It will be justified by the fact that not only Ukrainian, but also European interests were supposedly "protected", and such a "sacrifice" by Washington has its own price - full-scale support for America's hegemony. And, of course, the strengthening of power over the world.
Be that as it may, but behind the scenes of the world one senses the specter of a struggle, and perhaps even a war, for the restoration of an unconditional
political
и
economic
Western hegemony
summed up the Danish diplomat.