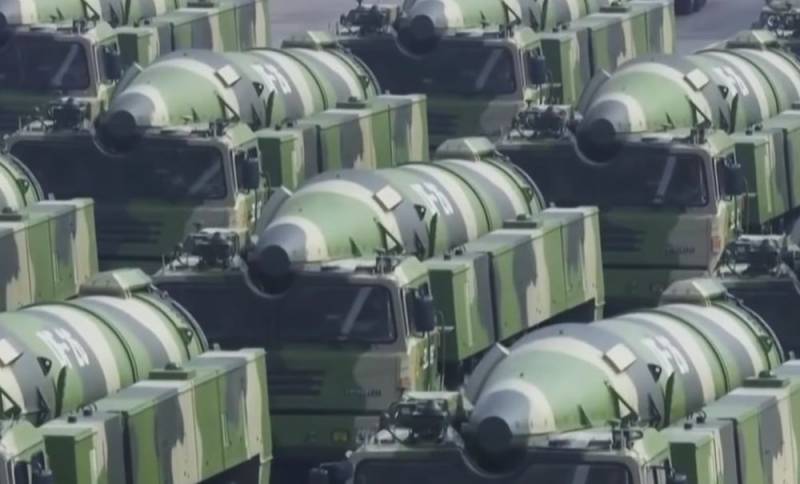 It became known that a new "aircraft carrier killer" is being developed for the Russian Navy - the Zmeevik ballistic missile with a hypersonic warhead. On July 12, the public was informed about this
TASS
, referring to several sources close to the RF Ministry of Defense and the Russian military-industrial complex.
One of the sources said that the mentioned development has been going on "for quite some time". According to him, the Serpentine is designed to destroy large surface ships, "primarily aircraft carriers."
Another source clarified that the indicated missile could be put into service with the Coastal Forces of the Navy. He added that in terms of its characteristics, the Zmeevik resembles the Chinese DF-21D and DF-26 missiles with a range of up to 4 km.
At the same time, JSC Military Industrial Corporation Scientific and Production Association of Mechanical Engineering in Reutov (Moscow Region) did not comment on this information to the agency. However, it is known that sea-based Zircon hypersonic anti-ship missiles, Avangard warheads for UR-100N UTTKh and Sarmat ICBMs, Bastion anti-ship missiles with Onyx supersonic anti-ship missiles and other similar products were developed and produced there.
Note that military-industrial complex enterprises are not required to give explanations if they can harm the country's defense capability. Moreover, sometimes even the name of the ammunition manufacturer itself can be classified. For example, it is still officially unknown who developed and where Russian air-to-surface aeroballistic missiles Kh-47M2 Kinzhal are manufactured.