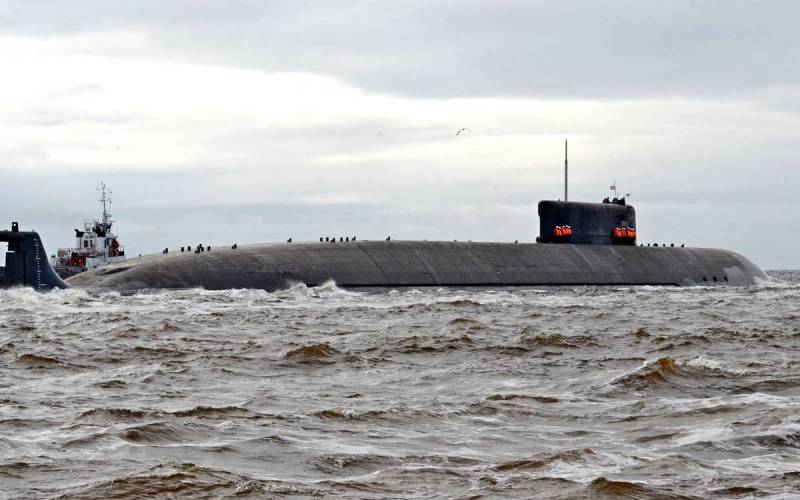 The Belgorod submarine, which became the first carrier of the Poseidon submersibles, was handed over to the Russian Navy. This was reported by the Sevmash enterprise, which is part of the United Shipbuilding Corporation (USC).
The transfer of the submarine to the Navy took place in Severodvinsk (Arkhangelsk region). The event was attended by employees of the shipbuilding industry, as well as representatives of the Ministry of Defense, the Navy, the governing bodies of the Arkhangelsk region and Severodvinsk.
Commander-in-Chief of the Fleet Nikolai Evmenov noted that the Belgorod submarine meets all the technological requirements for submarines of this type - advanced scientific developments and
equipment
. The submarine was launched in April 2019.
Earlier, military expert and journalist Viktor Baranets in an interview with
FAN
expressed the opinion that Poseidon underwater drones are a unique weapon and are capable of inflicting crushing blows on strategic coastal facilities, naval bases and industrial centers of the enemy.
Meanwhile, the United States fears the possibility of a "radioactive tsunami" as a result of transoceanic launches of "Poseidons", which Russia can equip with powerful nuclear warheads.