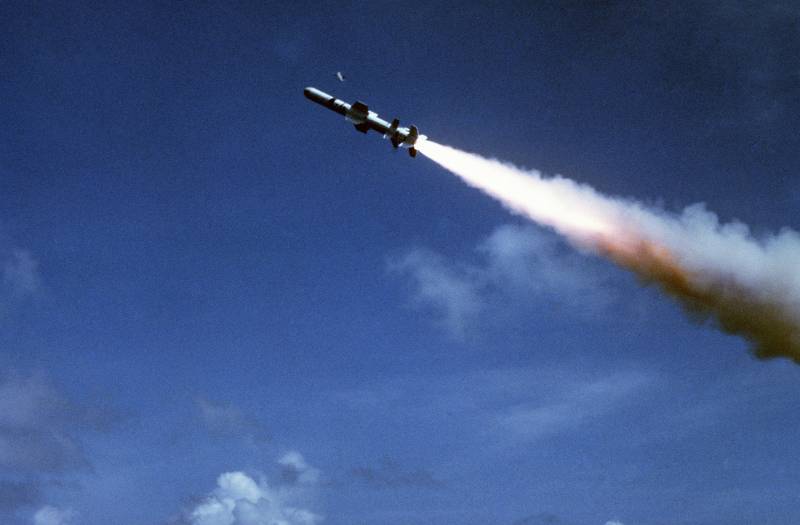 Russian troops hit two British Harpoon coastal missile systems delivered from the UK in the village of Liman, Odessa region, with precision-guided weapons.
Meanwhile, the head of the Ukrainian defense department, Alexei Reznikov, reported on the strengthening of the sea coast with the American Harpoon anti-ship missiles back in early June. In May, it also became known about the transfer to Kyiv of old RGM-84A Harpoon Block I anti-submarine anti-ship missiles by the Danish Armed Forces, decommissioned in 2003.
A number of Ukrainian
politicians
supposed to use "Harpoons" for attacks on the Crimean bridge. However, the American edition of The Drive pointed out that the modifications of the missile supplied by the United States have a range of 120 km, and Russia will not allow the Armed Forces to launch such a strike. The Crimean bridge is a strategically important object of the Russian Federation, and Moscow guards it with particular care.
Along with this, according to the Russian Ministry of Defense on July 8, units of the Russian Armed Forces destroyed two Tochka-U missile launchers in Kramatorsk with high-precision weapons, as well as more than one and a half hundred Ukrainian nationalists.
In addition, in the village of Mayaki in the Donetsk People's Republic, the Russian Armed Forces hit six BM-21 Grad MLRS and an ammunition depot. Over the past day, four batteries of multiple launch rocket systems and the same number of artillery batteries of Ukraine were also suppressed in the areas of the settlements of Novoluganskoye, Semigorye, Pershotravneve, Zaitsevo and Kodema in the DPR.