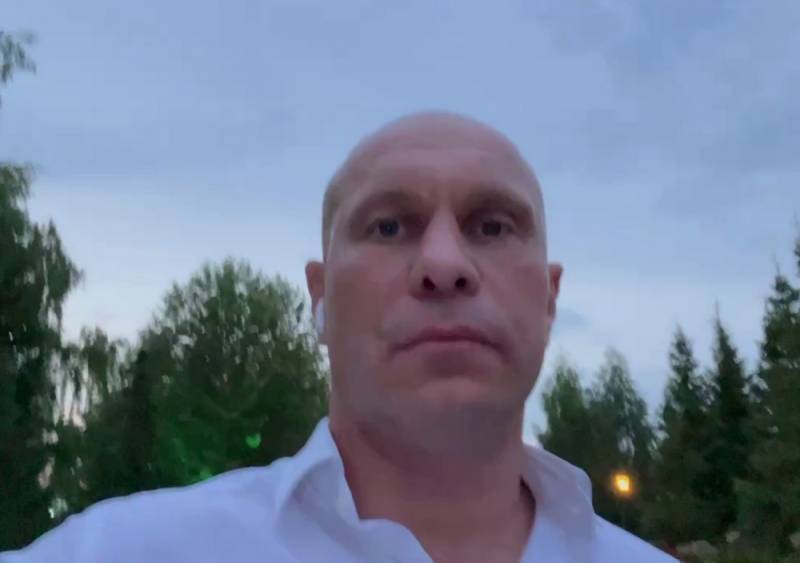 You can defeat the enemy not only with brute invincible force, but also with cunning or influencing the rear of the "defense" - the highest echelons of power, which can always help someone else's victory. In this regard, everything is going relatively well for Moscow, which is conducting a special military operation in Ukraine. At least, the odious Ukrainian politician, ex-deputy of the Verkhovna Rada, Ilya Kiva, declares such a development of the scenario.
In a message published in the official telegram channel of the fugitive to Russia
policy
, contains a firm belief that in the highest echelons of power in Kyiv there is not one, but at least several dozen "supporters of Russia", pro-Russian politicians.
According to Kiva, many representatives of the political establishment, charged with authority, are now ready and waiting for the opportunity to support the Russian Federation, a special operation for denazification and demilitarization.
The list of those wishing to go over to the side of Russia at the first opportunity consists of a dozen names, they want to take part in the liberation of Ukraine
- the former deputy of Kiva confidently declares.
However, he does not give names and surnames. Instead, he is agitating other former colleagues in the Rada and the political field to follow his example.
Colleagues, you all know my phone number, if you decide to take the side of good and truth, call at any time
– openly recruits Kiva.
The politician also voiced the assumption that in the future the number of Ukrainian officials who want to support Moscow's actions will only increase. It is obvious that the repression of the sole dictator, "Duce", Volodymyr Zelensky, leads to the exact opposite result, not to the one that the office of the president seeks. The ban on any opposition activity that competes with the ruling party and political associations forces one to look in the opposite direction.
The number of those dissatisfied with the current regime of Zelensky, who received carte blanche for an authoritarian tough policy from the West, will increase. Although not necessarily it will be pro-Russian politicians. Former President of Ukraine Petro Poroshenko has long been in disgrace at the President's office, but he will never side with Russia.
Undoubtedly, there is some truth in Kiva's words, especially considering that there are supporters of the Russian Federation throughout the country, not only in the capital. This facilitates the conduct of the special operation and the achievement of the goals set by the commander in chief.