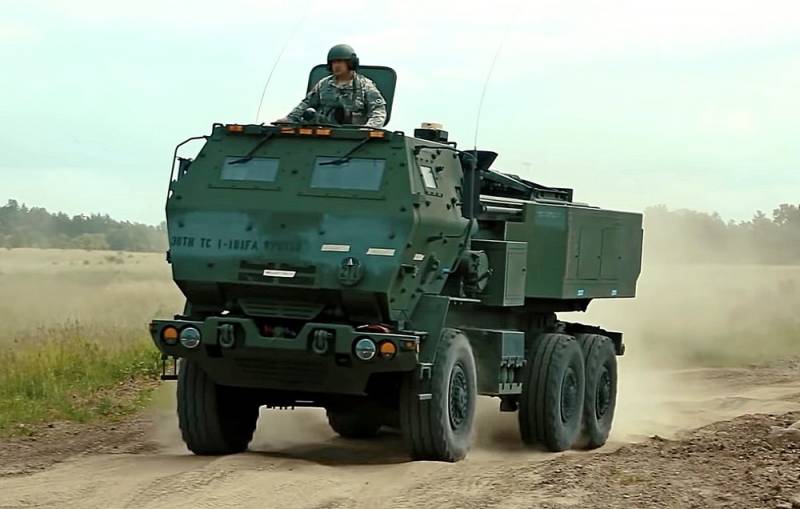 During a special operation in Ukraine on July 6, Russian armed forces destroyed two launchers of American HIMARS multiple launch rocket systems located near the village of Malotaranovka in the DPR.
The strike was carried out by high-precision air-to-ground missiles. Along with the MLRS, Russian missiles hit two ammunition depots for them.
Thus, the myth of Kyiv and the West that American long-range weapons are capable of turning the tide in Donbas in favor of the Armed Forces of Ukraine is successfully dispelled by the effective actions of the RF Armed Forces.
In total, at the disposal of the Armed Forces of Ukraine, as of the beginning of July, there are 8 HIMARS systems with GMLRS missiles. Their range is about 70 km. When this MLRS is equipped with ATACMS Block 1A tactical missiles, the range of the installation can increase to 300 or 500 km.
In addition, according to the Russian Ministry of Defense, over the past day in the Nikolaev region, a Ukrainian radar station for guiding the S-300 anti-aircraft missile system, as well as a temporary location for foreign mercenaries, were destroyed.
Along with this, as a result of counter-battery actions of the Russian Armed Forces, a platoon of the Uragan MLRS was destroyed, three artillery platoons were successfully attacked in the Dzerzhinsk and Leninskoye regions of the Donetsk People's Republic, as well as a platoon of Grad multiple launch rocket systems in the area of ​​​​the settlement of Voskresenskoye, Mykolaiv region.