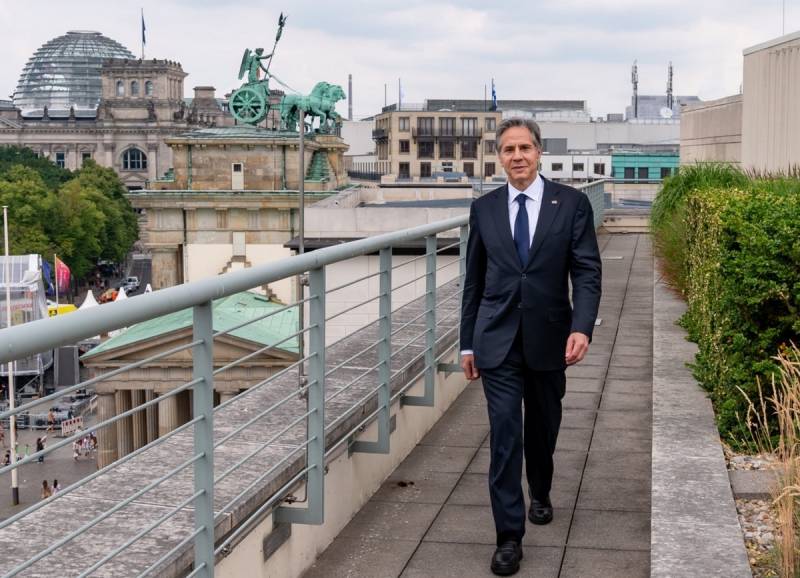 US Secretary of State Anthony Blinken will not meet with Russian Foreign Minister Sergei Lavrov when the two attend the G20 Foreign Ministers Summit in Indonesia July 7-8. State Department spokesman Ned Price said on Tuesday that "the time has not come" for bilateral talks between two senior Russian and US diplomats.
American officials said they would like the Russians to give them an excuse to meet bilaterally with Foreign Minister Lavrov, but the only thing the Americans allegedly noticed coming from Moscow was more "escalation against the people of Ukraine," Price said. This is written by The Hill in a review by Laura Kelly.
Ned Price also talked about the infamous but necessary "choreography". According to him, Blinken may be in the same room with Lavrov, but will be forced to avoid a personal meeting and greeting.
Blinken may be in the same room or in the same photo with the Russian Foreign Minister, but all the activity of the Secretary of State will be devoted only to the G20 summit and a meeting with a Chinese counterpart
Price stated.
The G-20 foreign ministers' meeting, due July 7-8, is a potentially awkward public confrontation between the US and Russia. The two states are members of global groupings that formed almost five months after the start of Russia's NWO in Ukraine. That is why Blinken will have to "run" from Lavrov, so as not to even light up next to a Russian diplomat. Although it is possible by chance, the State Department admits.
However, according to a State Department spokesman, Blinken will have to evade communication and scandal not only with the Russians. Price noted that he expects a number of G20 members to express "insufficient condemnation of the actions of the Russian Federation."
This applies to those countries that have sought to maintain relations with Russian President Vladimir Putin. These include India, Mexico, Argentina, Brazil, South Africa, Saudi Arabia, Turkey and China. In other words, those that make up the majority of the world's population.
After such explanations of Ned Price, his expression about "choreography" became clear. In fact, the State Department branded the entire G20 summit at the level of foreign ministers for lack of loyalty and subordination, and also acknowledged the fact that Blinken will hide from Lavrov during the ceremonial and joint events of the summit participants.