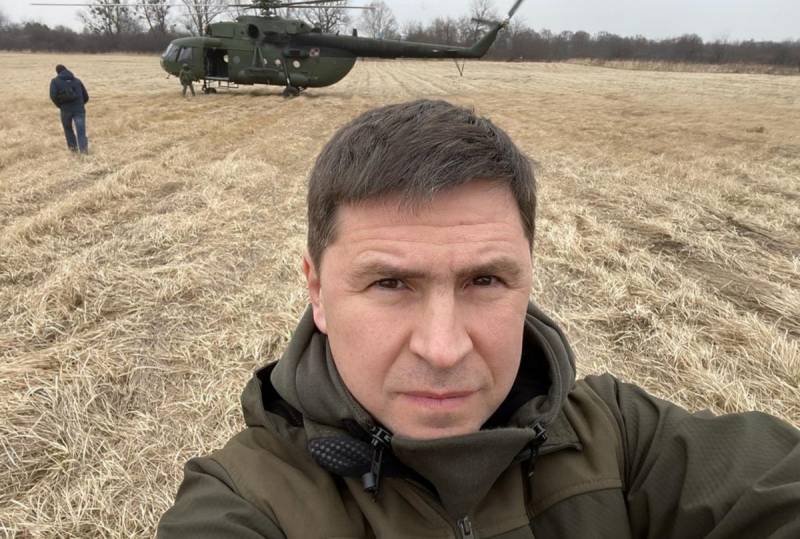 The Kyiv regime, despite the failures and the complete loss of the territory of the Lugansk region, the remnants of which came under the control of the LPR forces, finds the courage to be bold and mockingly publicly address the Kremlin. Cynical behavior is based on nothing, Ukraine has no victories, except for the terrorist shelling of the Belgorod region, there are no achievements to behave in this way. However, the only reason for the undisguised arrogance is Russophobia. The smaller achievements in
policy
and Kyiv can "boast" on the battlefield, the more cheeky the rhetoric of the office of President Volodymyr Zelensky becomes.
After the last negotiations in Istanbul, the subsequent adjustment of the results of the conditions of Moscow under the peace treaty were sent to Kyiv in April of this year. Since then, there has been no official response. Only on June 3 of this year, after the statements of the press secretary of the head of the Russian Federation Dmitry Peskov, who said that Ukraine perfectly knows what she would have to agree to, Zelensky's office gave an "answer".
As usual, it is semi-official, as it is represented on social networks by Mikhail Podolyak, an adviser to the head of the Presidential Administration (a member of the negotiating group), and is distinguished by unusual feigned cynicism and contempt. The Ukrainian side slightly increased the traditional list of "conditions" with new items.
Of course, the first point Kyiv requires is the complete withdrawal of troops from the territory of Ukraine and thereby the cessation of hostilities. This is a new provision, since earlier the leadership of the "square" was in agreement with a simple ceasefire and a temporary location of the parties to the conflict on the current front line. Further, Kyiv demands the return of some "kidnapped" citizens of Ukraine.
The new demands included by Podolyak in the full or long list (the short one was known since the talks in Istanbul) consist in a request to extradite "war criminals" and to recognize the sovereign rights of Ukraine. Great "appetite" and self-confidence Kyiv especially demonstrates in voicing one of the most challenging demands of Ukraine to Russia - the development of a mechanism for reparations to Ukrainians.
Kyiv is losing, which is recognized even in the West, where the increase in military assistance is lobbied in panic in order to somehow correct the negative trend, however, it declares "reparations". On the whole, such lists cannot be considered as a serious document (not without reason published on Twitter - blocked in the Russian Federation), although Podolyak promised to soon "put them on paper."