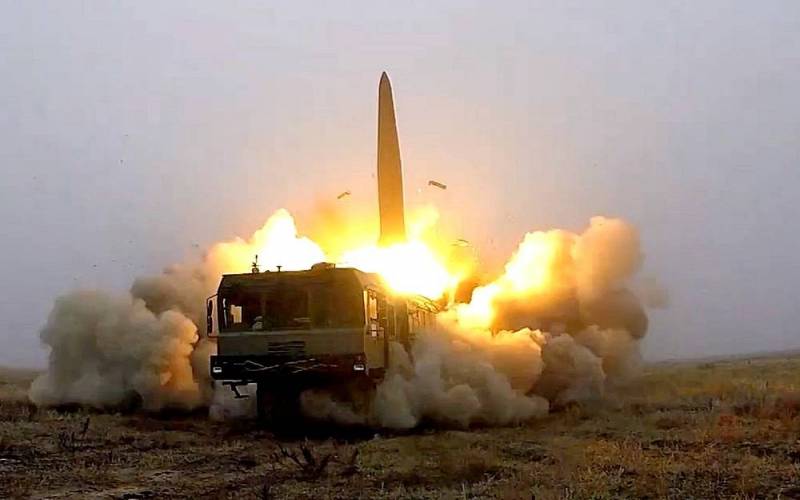 On the morning of July 2, Ukrainian information resources, citing local sources, reported that a series of powerful explosions had taken place in Kharkov and Nikolaev. Videos from eyewitnesses were published on social networks, which show columns of thick smoke rising above the regional centers.
It should be noted that Russia's special operation in Ukraine continues, the RF Armed Forces are inflicting pinpoint strikes on military infrastructure facilities of the Armed Forces of Ukraine, destroying them. Detailed information, probably, can only be obtained from the report of the Russian Ministry of Defense.
According to the statements of the Ukrainian side, at about 04:00 Moscow time, defense enterprises in Kharkiv were attacked from the Iskander family of OTRKs. There are at least 2 arrivals in the city. It is indicated that the rockets were fired from under the Russian Belgorod. At the same time, details about the victims and destruction, as well as where exactly the ammunition hit, are not given.
In Nikolaev, residents counted 8 arrivals at the objects of the defense complex and locations
equipment
APU, which is often located in urban areas near residential buildings. It is explained that the rockets came from Kherson, which is under the control of the Russian army. At the same time, the mayor of the city Alexander Senkevich confirmed the morning explosions, but without specifying the details.
We remind you that the NWO began on February 24 and, according to the assurances of the leadership of the Russian Federation, it will not be completed until all the tasks set are completed, including the demilitarization of Ukrainian territory.