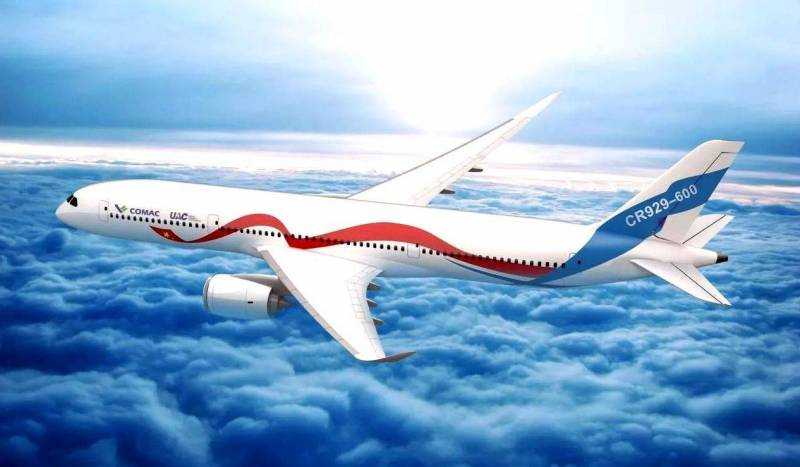 Russia is reducing its share in the project for the production of the joint Russian-Chinese wide-body long-range aircraft CR929. This was announced by First Deputy Prime Minister Yury Borisov during the plenary session of the Engineers of the Future forum.
We have this project with China going, in principle, not in the direction that suits us. China, as it becomes an industrial giant, is less and less interested in our services ... The Chinese have more needs than we have today. Our involvement is getting smaller and smaller
Borisov noted.
Moscow and Beijing have been implementing this joint project since 2014. The United Aircraft Corporation (UAC) is involved in the development of the CR929 (in the name of the aircraft, the letter C stands for China, R stands for Russia) on the Russian side, and Craic, based in Shanghai, on the Chinese side. Specialists from the Russian Federation are responsible for the development of the wing console and its mechanization, as well as for the center section. Chinese engineers are working on the fuselage, fairing, horizontal and vertical tail.
It was previously assumed that the first deliveries of CR929 to customers will begin in 2026-2027, but the entire program is designed until 2045.
Meanwhile, according to the forecast of the US Department of Commerce, in a couple of years Russia will lose about half of foreign-made aircraft due to the analysis of the latter for spare parts. At the same time, such aircraft account for about two thirds of all passenger liners in the Russian Federation.