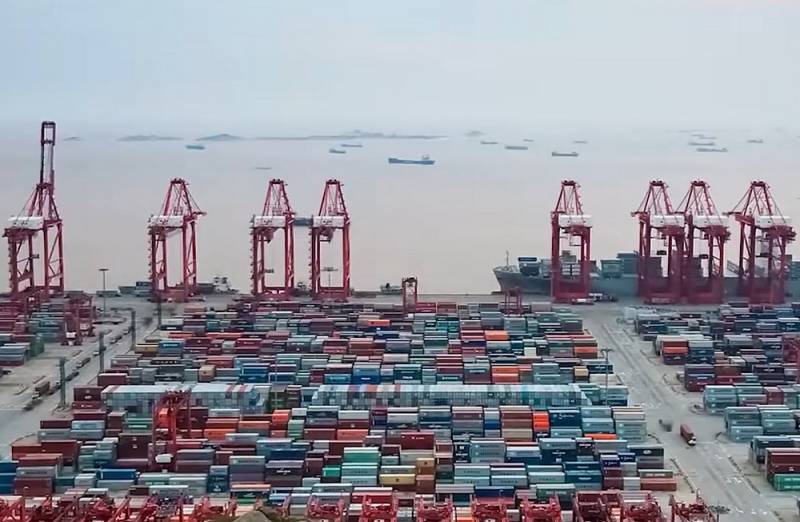 The two "champions" in terms of the number of Western sanctions - Russia and Iran - have launched an initiative that has been postponed for more than 20 years.
We are talking about the North-South transport corridor project. Literally a week and a half ago, three forty-foot containers with cargo began their journey by land and water through our Astrakhan, Iranian Anzali and Bandar Abbas to their destination - the Indian port of Nava Sheva.
It should be noted that the benefits of this project are obvious. Firstly, the transit time of goods from the Russian Federation to India will be reduced by 20 days, and the cost of transportation by 30%. Secondly, all the countries through which the new trade route runs through will receive an impetus to development. Finally, thirdly, this highway bypasses Europe, which excludes the blocking of transit through Western sanctions.
By the way, it was the latter that became one of the reasons why the project was constantly postponed. Russia was afraid to openly cooperate with Iran in order not to fall under Western restrictions.
A rethinking of the importance of the project occurred after the cargo ship "Ever Given" stood across the Suez Canal in 2021 and paralyzed world trade. In addition, we have bypassed Iran today in terms of the number of Western sanctions, so Russian companies have nothing more to fear. Consequently, the North-South transport corridor project has every chance of successful implementation.
However, today our partner relations with Iran are not limited to the creation of a new transit route. Moscow and Tehran participate in many joint projects.
Importantly, the above-mentioned cooperation is extremely useful for our country. Iran, which has been under Western sanctions for many years, has managed to fully adapt to them. This experience today will be very useful for Russia as well.