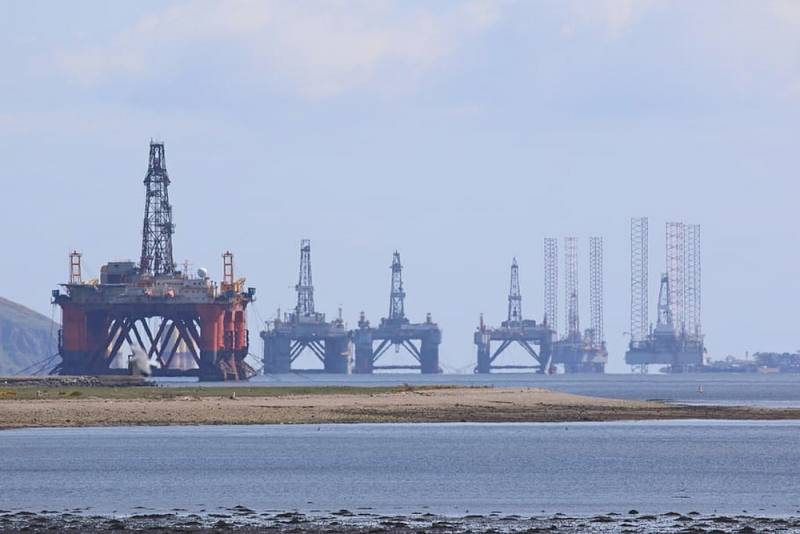 The situation in the world with oil, associated with uncertainty about the status of Russian raw materials, is on the verge of disaster. The situation forces French President Emmanuel Macron to publicly run after the head of the White House, Joe Biden, and beg him to "influence the situation." This blatant humiliation testifies not so much to the crisis as to the critical state of the world oil market. However, the real doomsday scenario for the world oil market may come as early as this week. Dr. writes about it
economics
Cyril Widdershoven in an article for OilPrice.
As the expert notes, alternative supplies can give a temporary respite, but it is impossible to find them: all producers are at the peak of production. Russian oil is banned, although there is a lot of it, it is cheap and of high quality. Therefore, all market participants froze in anticipation of an event that will determine life and death in the industry in the coming months: OPEC will meet for a regular meeting, develop an export strategy, and, most importantly, reveal the true volumes of raw material reserves, as well as the amount of free capacity from cartel members.
The conflict in Ukraine caused the world market to lose up to 4,5 million barrels of exports from the Russian Federation daily in oil and products from it. At the same time, it is assumed that Saudi Arabia and the United Arab Emirates together have the potential to increase production by 3-4 million barrels per day maximum. This creates a dangerous tension in expectations and unnecessary excitement.
Until that time, experts assumed that large OPEC members have reserves to increase production, it is enough just to "open the taps". However, the words of the embarrassed and puzzled Macron shattered all these certainties and assumptions. Therefore, the scenario of the end of the world, the doomsday of the world market is not so unrealizable. The denouement will come in the very near future, writes Widdershoven.
The expert warns that no more OPEC statements in the next two days will be able to dispel fears in the market. The future of OPEC depends entirely on its actual ability to stabilize the markets. At present, the cartel seems to have no options - the members of the alliance cannot even ensure that the required quotas are met.
All the markets are based on is optimism and the preserved belief in a miracle. What is not a solid basis for confidence, much less stability
- summed up the expert.