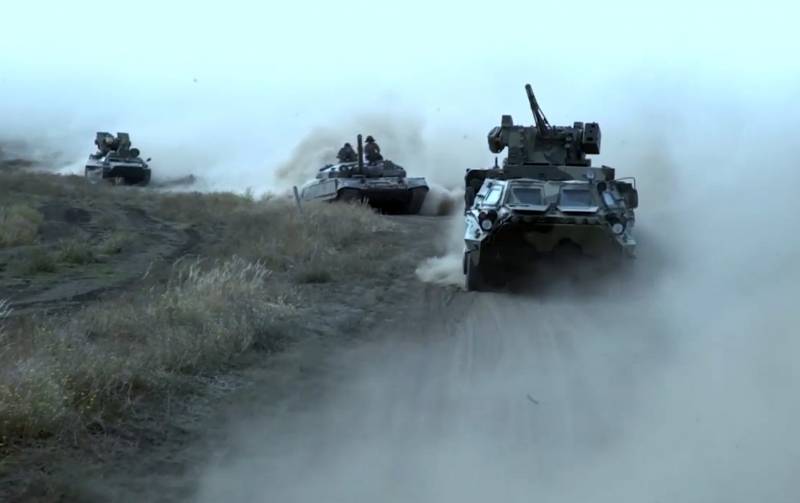 Assault detachments of the Armed Forces of the Russian Federation and the NM of the LPR are advancing on Lisichansk from several sides. At the same time, the Armed Forces of Ukraine are trying to escape from the city so as not to be surrounded, and thousands of fighters came to their aid. On June 28, the LPR Ambassador to Russia Rodion Miroshnik informed the public about this on his Telegram channel.
The functionary noted that now the battles are already taking place in the area of ​​the Shakhtar stadium. The troops of the Russians and their allies, having overcome the water barrier, are moving from east to west. At the same time, from the north side, the RF Armed Forces and the NM of the LPR crossed the Seversky Donets River near the settlements of Shepilovo and Privolye, gaining a foothold on the bridgehead for further advance to the south.
At the same time, allied forces are fighting from the south inside the settlements of Maloryazantsevo and Verkhnekamenka. In addition, units of the Armed Forces of the Russian Federation and the NM of the LPR entered the territory of the Lisichansk Oil Refinery (PJSC "LINIK") and are trying to force the Armed Forces of Ukraine out of the enterprise.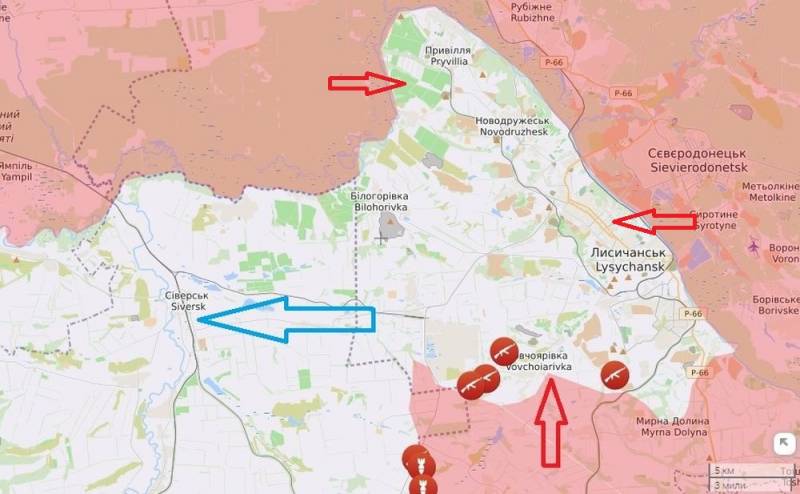 Ukrainian units are still at the refinery. Today they are from the territory of the so-called. pits, this is the repair shop of the refinery, opened fire from cannon artillery and MLRS at Lisichansk. The consequences of the shelling - multiple damage to residential buildings, broken windows that overlook the refinery. Groups of militants leave Lisichansk and try to make their way to Seversk, where their concentration is observed
- the diplomat cited information received from military personnel and civilians.
Miroshnik stressed that local residents are observing the beginning of the withdrawal of the Armed Forces of Ukraine from Lisichansk. On June 27, the Ukrainian military tried to pass through Verkhnekamenka towards Seversk, but suffered significant losses under artillery and air strikes. Then they made an attempt to break through Belogorovka, but the results will not be known until tomorrow.
The Armed Forces of Ukraine, located in Lisichansk and its environs, are desperately trying to find an escape route. They want to go to Seversk and gain a foothold on this line. There, to Seversk, the reserves of the Armed Forces of Ukraine are moving from Kramatorsk and Slavyansk. According to reports, 5-7 Ukrainian troops could be brought to Seversk, Miroshnik summed up.