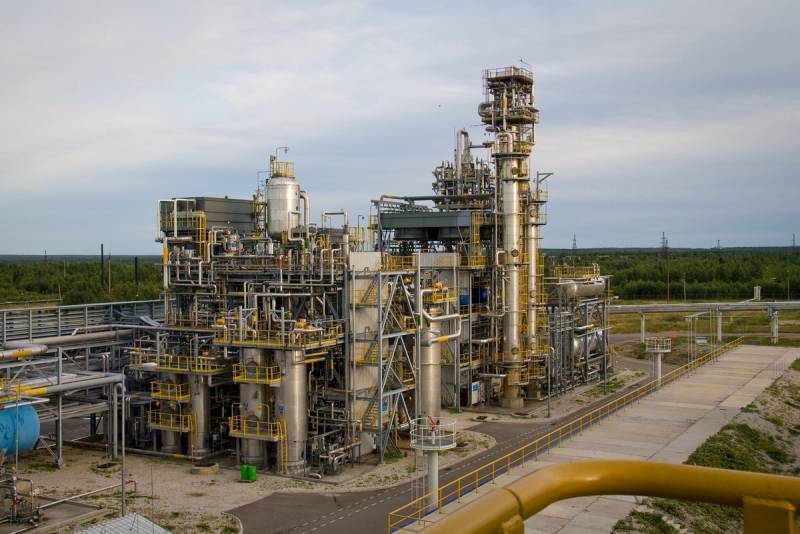 The extreme concern of European leaders about the state of affairs in the local gas market has its own good reasons. Since June 10, the cost of blue fuel at the most famous Dutch hub TTF, which is a kind of benchmark for the rest of Europe, has increased by more than 55%. Trading on June 27 showed an additional increase of 7% in just one exchange day. The European energy industry has to "shrink" in connection with the rise in prices and the limitation of Russian gas supplies. Instead of the 90% UGS filling level planned by the EU Energy Council, there is now a new threshold and target of 80%.
However, the reality is still far from even the corrected plans.
Many winters are coming. Start saving energy now
says Bloomberg's headline.
The publication writes that the European manufacturing sector is collapsing under the weight of astronomical electricity and gas prices. Another wave of layoffs is approaching enterprises. If Russia restricts gas supplies for even a little bit, then many companies will simply have to close.
In this regard, Europe expects the main blow in the very near future, in the middle of summer. Until recently, this time of year has always been relatively calm in terms of energy supply, as well as falling prices during the off-season. But not this year. As local analysts predict, Russia is preparing to engage in a "disguised" plan for a further gas strike against its adversary in the West. It can be very painful for the EU.
According to Western publications, regular annual maintenance of Nord Stream 1 is scheduled to begin within two weeks in July, in connection with which gas supplies through the gas pipeline will completely stop. EU members fear that
technical
service may be the reason for further reduction or complete cessation of supplies from Russia. In other words, it is suspected
political
subtext instead of the usual technical one.
Accusations from Europe come from the fact that Brussels would like Russia to cancel planned preventive maintenance at a critical time for the Old World. However, the Russian Federation does not seem to be going to abandon its schedule. Therefore, the EU makes an unambiguous conclusion that completely different goals and objectives are disguised under the guise of repair.
Of course, the accusations are groundless, since everything that depends on Russia is carried out and calculated so as not to cause trouble to clients. For example, the Turkish Stream gas pipeline has recently undergone a scheduled repair, and it has already been put into operation at full capacity, deliveries have resumed even before the scheduled end of service. In a certain case, this highway can partially compensate for losses due to the shutdown of the Nord Stream. All other troubles in the EU are caused either by force majeure, or by the own irresponsible behavior of European officials.