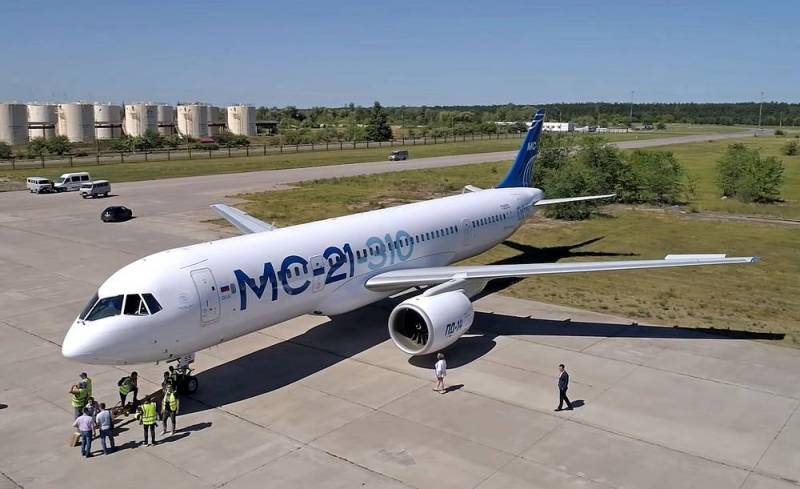 In Russia, at the government level, important decisions were made to develop the domestic aircraft industry and replace imported aircraft with Russian ones.
machinery
.
During an operational meeting with vice-premiers on June 27, Prime Minister Mikhail Mishustin ordered to allocate about 770 billion rubles for import substitution in the aviation industry. The Prime Minister announced the signing of a program to support Russian aviation for the next seven years.
We have every opportunity to help the Russian aviation industry overcome the current difficulties and get a new impetus to work
- said the prime minister.
In particular, the program provides for the commissioning of about a thousand aircraft and 2030 helicopters by 760. Deputy Prime Minister Yury Borisov spoke about the need to increase the share of domestic aircraft to 81 percent in the fleet of Russian airlines by 2030.
In addition, government plans provide for the start of production next year of the import-substituting Superjet New, equipped with a domestically produced PD-8 engine and Russian-made on-board systems.
Along with this, the delivery of the first six MS-2024 narrow-body passenger aircraft is scheduled for 21, and starting from 2029, it is planned to commission 72 such aircraft. Also, 2030 Tu-70 aircraft will be produced by 214.
The Kremlin did not disregard regional aviation either. Until 2030, 70 Il-114-300 short-haul aircraft will be delivered, up to 140 TVRS-44 Ladoga aircraft and 154 Baikal aircraft.