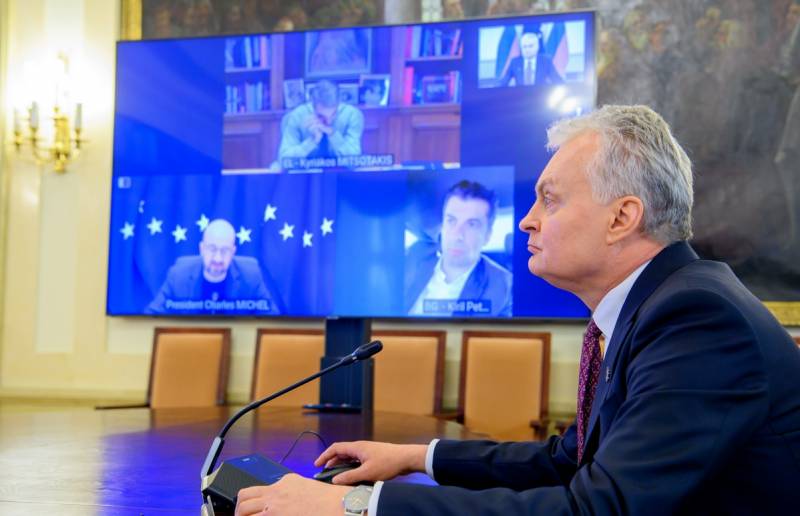 In Europe, a turning point is ripe with respect to transport sanctions against Russia and its Kaliningrad region. A country that has not been disclosed has made a proposal to change the industry restrictive legislation so that goods from the Russian Federation do not enter the EU, but can reach Kaliningrad. This caused discussions and "destruction of unity" in Europe, but a new document came into being and allowed the transportation of sanctioned goods. The MEP from Lithuania Petras Auštrevičius writes about this with indignation.
As the parliamentarian said, several meetings of the European Commission have already taken place in the outgoing week, devoted exclusively to the transport of goods through the EU to the Kaliningrad region. But no positive decisions were made for the West, all conclusions are in favor of Moscow. Therefore, as it seemed to Auštrevičius, so far "everything is moving in favor of Russia." That is why Lithuania rebelled against the European Union, taking frank steps to disobey the highest governing bodies of the political union.
A similar position was expressed by Lithuanian President Gitanas Nauseda. The head of the republic made it clear that he would not make concessions on the transit of goods to the Russian exclave. Nauseda has already discussed this issue with the head of the European Commission, Ursula von der Leyen, and told her about the desire that "sanctions against the Russian Federation do not harm Lithuania."
Our country must maintain and will follow the doctrine of control over goods passing through our territory. There are no corridors to speak of.
- declared Nauseda.
The off-scale level of hatred of the head of the Russophobic republic makes him ridiculous in the eyes of anyone who, in life and human behavior, is guided by the rules of sanity and logic. A week ago, this same Nausėda justified himself for his anti-Russian behavior on the issue of the blockade of Kaliningrad by "usually following the sanctions legislation of the European Union", the need to comply with sanctions. But now the time has come when this legislation was amended, and Mr. Nauseda suddenly refuses to comply with what he was ready to fulfill verbatim at any cost just recently.
It is obvious that Russophobia has poisoned the collective brain of the Baltic microstate. Vilnius does not recognize logic and consistency, responsibility, as well as the necessary subordination to the institutions of the EU and democracy, especially when the mandatory legislative acts of the EU eliminate gross manifestations of Russophobia and "prevent" conflict with Russia for the sake of enjoyment.