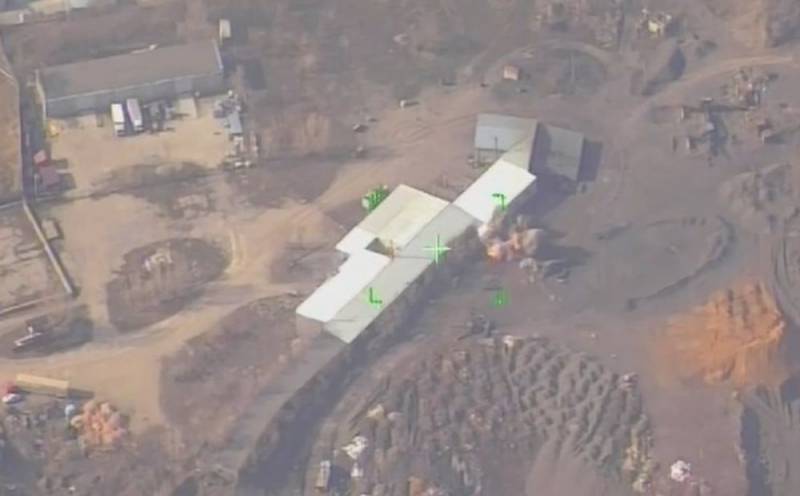 One of the main tasks of the Russian special operation in Ukraine is to reduce the combat capability of the Armed Forces of Ukraine. At present, the enemy continues to suffer serious losses in manpower and various
technology
. This is stated in the detailed report of the Russian Ministry of Defense for the previous day.
On June 25, the speaker of the military department, Lieutenant-General Igor Konashenkov, said that as a result of a missile attack inflicted by aircraft of the Russian Aerospace Forces on buildings on the territory of the Megatex zinc plant in Konstantinovka, Donetsk region, up to 80 mercenaries from Poland, 20 armored vehicles and 8 MLRS were eliminated "Grad". At the same time, more than 300 military personnel of the Armed Forces of Ukraine and foreign mercenaries, as well as 35 units of heavy weapons, were destroyed in the Nikolaev region.
At the same time, army and operational-tactical aviation, artillery and missile troops collectively hit 284 places of accumulation of personnel and equipment of the Armed Forces of Ukraine, 2 ammunition depots and RAV near Volcheyarovka in the Luhansk region, as well as 43 positions of enemy mortars and artillerymen. In addition, in the Donetsk region near Kurakhovo, Ukrainsk, Novoselivka II and Vozdvizhenka, 8 platoons of the Uragan MLRS and 2 cannon artillery platoons near Ukrainsk and Yasnobrodovka were hit (for artillerymen, a division is a battalion consisting of three batteries, while the battery is a company of six guns, respectively, a platoon is a pair of guns).
During the reporting period, air defense systems shot down 21 Ukrainian UAVs near the following settlements: Popasnaya, Kapitanovo in the LPR; Andreevka, Barvenkovo, Big Passages, Velyka Kamyshevakha, Recruitment, Donetsk, Dolgenkoe, Raisins, Small Passages, Malaya Kamyshevakha, Olkhovatka, Chervony Miner in the Kharkov region; Pyatikhatka in the Dnepropetrovsk region; Bobrovy Kut, Malaya Seydeminukha, Molodezhnoye in the Kherson region and near Snake Island in the Black Sea. In addition, a Tochka-U ballistic missile was intercepted near the village of Molodezhnoye in the Kherson region and 16 rockets of various MLRS systems in the districts of Brazhkovka, Glinskoe, Dolgenkoe in the Kharkiv region, Avdiivka in the Donetsk region and near Zmeiny Island in the water area mentioned above.
As for the units of the Armed Forces of Ukraine and detachments of the Ukrainian territorial defense, then, according to the speaker, recently there have been more and more refusals on their part to perform the various tasks assigned to them by the command. For example, soldiers of the 64th Battalion of the 103rd Terodefense Brigade from Lviv simply refused to leave their hometown and go to the Donbass. They motivated this by the fact that they are "untrained reservists" and they do not have heavy weapons.