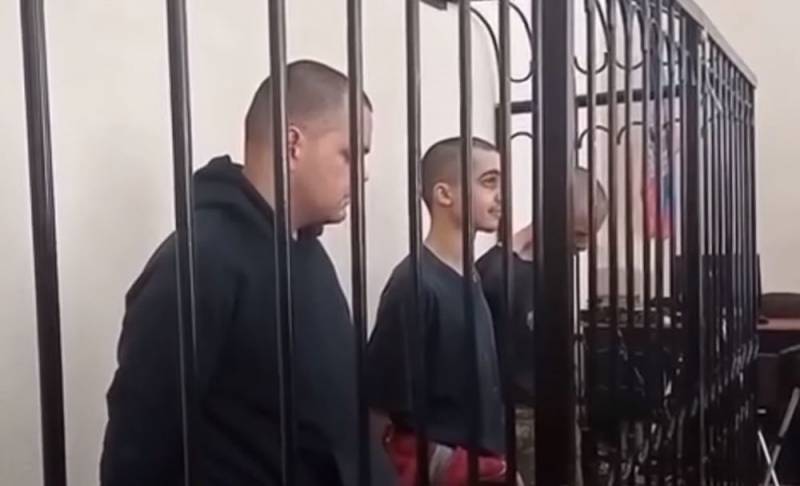 If Donetsk dares to put British soldiers Aiden Aslin and Sean Pinner in front of a firing squad, the war in Ukraine will take an extremely dangerous turn, from which, perhaps, there will be no return. Paul Baldwin wrote about this in his article for the British edition of Express, substantiating his conclusions.
The author notes that the Supreme Court of the DPR found the two above-mentioned British subjects guilty of hostilities as mercenaries and sentenced them to death by firing squad. However, they served in the Ukrainian army, and the decision taken in Donetsk violates the Geneva Convention on prisoners of war. At the same time, some Russian media and journalists behave in an uncivilized way, savoring the terrible situation in which the citizens of the United Kingdom find themselves.
How can the British Empire respond if two of its subjects are shot or hanged? Just wipe their face? What can they do? We may be threatened with the seventh wave of sanctions
- the author quotes the statement of Vladimir Solovyov.
According to the author, the deprivation of life of two Britons is extremely disadvantageous for the Kremlin, and Russian President Vladimir Putin probably does not like this scenario in the DPR, controlled by the Russian Federation. Baldwin believes that for the Russian leader, the execution of this sentence in Donetsk will be the point of no return.
The UK and the West as a whole will simply have no choice but to raise the stakes by imposing even more sanctions against Moscow and sending even more weapons of various kinds to the Ukrainian army, including combat aircraft, the supply of which Kyiv has long been begging for. The author is sure that after the execution of the British, any compromise negotiations on territorial concessions to Russia by Ukraine, which have openly become an acceptable currency in some Western diplomatic circles, will be stopped.
This is very bad
news
for Putin. This was his exit. This was his exit strategy from an incredibly costly and bloody war that he never expected. Instead, the conflict will become bloodier, longer and more costly.
- the author said, adding that the British Foreign Office does not recognize the legitimacy of "Russian puppets in eastern Ukraine" and their joint actions will not go unpunished.