After a series of defeats and humiliations, which the Ukrainian army suffered first in Crimea from "polite people", and then in the Donbass from taxi drivers and miners, the Ukrainian military developed a kind of post-traumatic syndrome - impersonating shame for victory.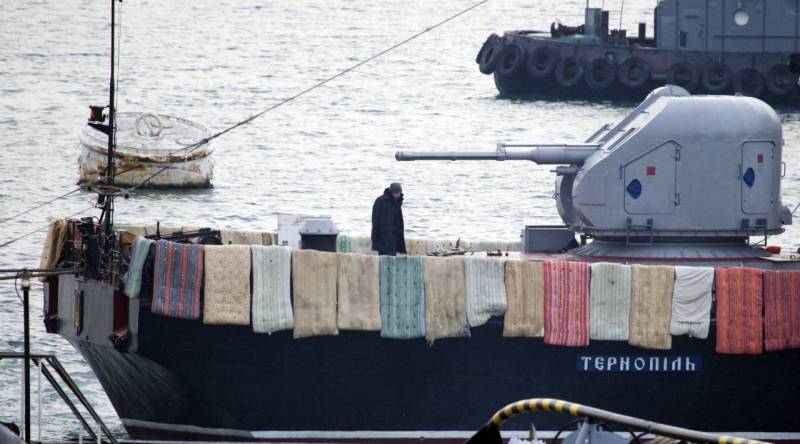 A striking example of this syndrome is the statement by the Ukrainian captain of the first rank Dmitry Kovalenko, who headed the "victorious Azov campaign" of two rusty troughs "Donbass" and "Korets", during which the tug "Korets" barely dragged the search and rescue vessel "through the Kerch Strait" to Mariupol Donbass ".
According to Kovalenko, crossing the Kerch Strait was "very nervous" and "Ukrainian sailors were ready to fight the Russian border guards" and even prepared hoses "to flush the Russian border guards".
This statement is no different from the numerous statements of Ukrainian commanders after fleeing from the Crimea and defeating near Ilovaisk and Debaltseve: they were "ready" to join the battle, but they didn't enter - all the time something was in the way. It was not an order, it was scary. "
There are times when it is better to be silent. In the case of the "successes" of the Ukrainian Armed Forces and their readiness to fight, it is better to always be silent. The maximum that they have enough for is to shell the civilian population of Donbass.