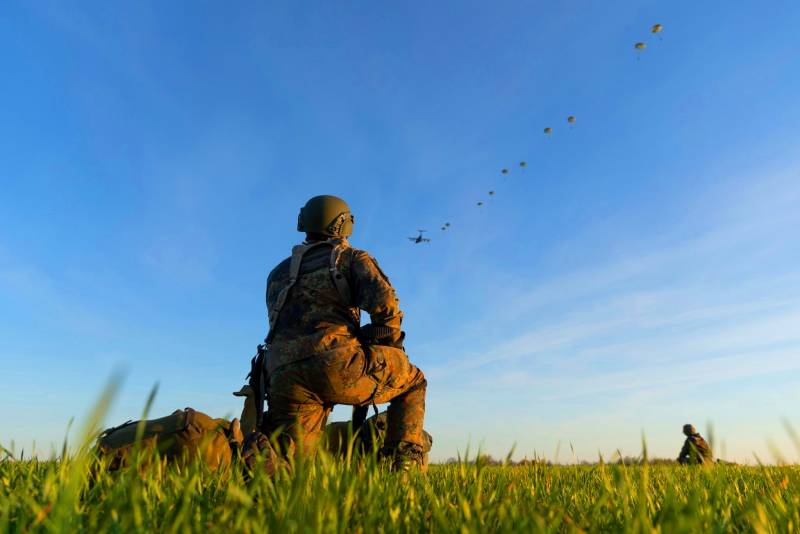 Readers of The Washington Post (USA) commented on the publication of the publication about the new crisis in the Baltic. On the eve of Lithuania blocked the transit through its territory of a number of goods needed to save the Kaliningrad region. Russia threatened to retaliate against this unfriendly move.
The Washington Post published an article on this topic titled "Russia threatens Lithuania for enforcing EU sanctions on Kaliningrad".
Lithuanian state rail operator LTG announced on Friday that it will no longer allow Russian goods on the EU sanctions list, including coal, metals and building materials, to transit through the country to Kaliningrad.

- the article says.
Some feedback from readers (opinions belong only to the users who wrote them):
As in the case of the Berlin air bridge, the Russians will have to learn how to supply Kaliningrad by sea, and this should not be so difficult, because the port is already there

Whatalongstrangetrip comments.
Any action against Lithuania would be an attack on a NATO member, the Russian blockade of the Baltic Sea would turn into an attack on several NATO members

writes mg-c60.
Moscow warned on Tuesday that "serious" consequences await Lithuania… The Kremlin has been threatening all its neighbors for many years in a row that they are supposed to face "serious" consequences, I have already lost count

Sture Stahle recalled.
This could be a major and dangerous turning point for Europe in its confrontation with Russia. The latter is clearly capable of outplaying Lithuania and introducing restrictions on cargo shipping in the Baltic Sea

Chorosxy replied.
Russia does not like the blockade of vodka supplies to Kaliningrad. The world does not like the grain blockade in Ukraine. Bargain time?

SimplyDad scoffs.
I seem to remember something called "Berlin Airlift" when the Soviets cut off all road and rail traffic between West Germany and West Berlin. The Russians could use this historical analogy

Baba Lu reflects.
No one is afraid of Russian threats anymore. And what will they do to us? Attack, right?

– Jimmie Joe Jeeter Biscuit.
It doesn't look like this is their only seaport. They can use ships to transport

- the user with the nickname crc in CA left his response.
It seems that the sanctions were written without taking into account the peculiarities of transit between the Russian mainland and the Kaliningrad region. So clarify them. Well, or continue the strife, depending on what you need.

wikieks said.