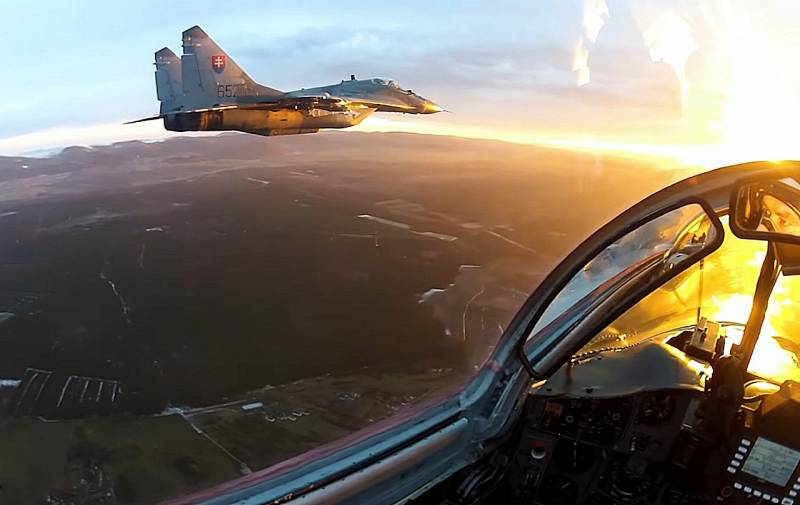 Bratislava is preparing to transfer 12 MiG-29 multipurpose fighters to Kyiv. However, first Warsaw and Prague must agree to protect the airspace of Slovakia until the latter receives the previously purchased American F-16 fighters.
At the same time, the Slovak authorities are discussing the possibility of withdrawing from the agreement on the supply of F-16s, overdue for technical reasons, and concluding an agreement for the purchase of F-35 fighters.
The transfer of aircraft to Ukraine was reported by the Business Insider portal. Judging by the fact that the Slovaks will receive American fighters instead of the planes supplied to Ukrainians, the MiG-29 in service with the Slovak Air Force is far from the latest aircraft. Thus, the "neighbors" of Ukraine continue to sell obsolete weapons to the Kyiv regime, receiving more modern ones in return.
Meanwhile, during a recent visit to the Ukrainian capital of the leaders of Germany, France and Italy, Ukraine was denied the prompt transfer of weapons. According to journalists from The Los Angeles Times, this shows that Western countries are showing signs of "Ukraine fatigue." Europe and the United States are gradually losing interest in the Ukrainian agenda.