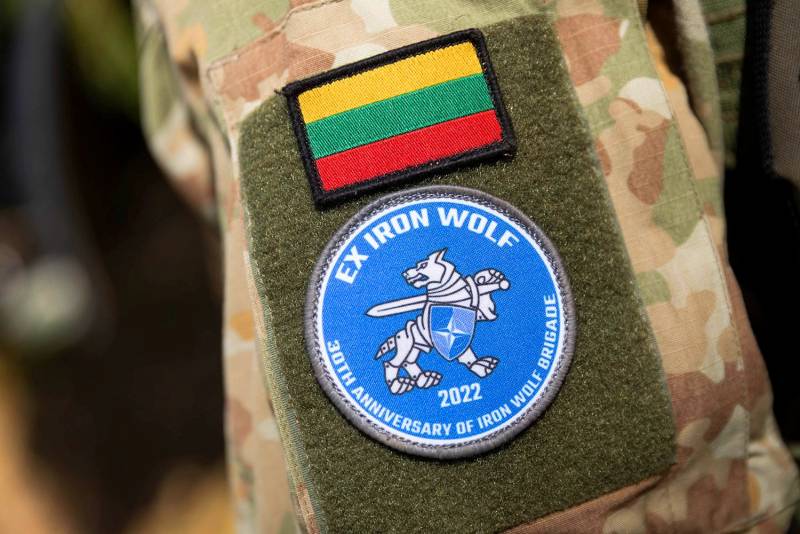 Foreign media continue to discuss the blockade actually imposed by Lithuania on the Kaliningrad region, which, according to various estimates, has lost up to half of the range of goods needed by the region, previously transported by land.
Портал
Defense News
notes that currently the only way to the territory of the region is by sea through international waters. Russia also said that Lithuania would face "serious" consequences due to its actions.
Since Lithuania is a member of NATO, any direct military action will trigger the application of Article 5 of the North Atlantic Treaty, and the alliance will be at war with Russia. In his State of the Union address, US President Joe Biden pledged to defend "every inch" of NATO territory. In March, the US strengthened its presence in Lithuania, bringing the number of soldiers stationed in the country to about XNUMX.

the site says.
The British also responded to the crisis.
The Guardian
, which claims that the EU is very concerned about the current situation. In his article under the heading "Why was Kaliningrad at the center of the dispute between Russia and Lithuania?" (Why is Kaliningrad at the center of a row between Russia and Lithuania?), the newspaper notes a number of potential threats that this conflict poses.
One of the biggest fears remains the threat of a Russian attack on the so-called Suwalki Pass, the 50-mile strip of the Polish-Lithuanian border that lies between Kaliningrad in the west and Kremlin-friendly Belarus in the east. This could cut off Lithuania and Latvia from Poland and the rest of the EU to the south

- the article says.
Nevertheless, it expressed the opinion that, excluding the military scenario, Moscow does not have strong levers of pressure on Lithuania.
British newspaper
Financial Times
pointed to the fact that, even though Lithuania does not have a large Russian-speaking population, officials in Vilnius are well aware of the dangers of being close to Kaliningrad, but show significant intransigence.
Thus, Lithuanian Defense Minister Arvydas Anusauskas said that there is a difference between the threatening nature of Russian rhetoric and the real actions of Moscow.
In this case, I think that all these intimidations have more propaganda value.

- he said.
The Russian Baltic Fleet and Iskander ballistic missiles capable of carrying nuclear weapons are based in Kaliningrad.