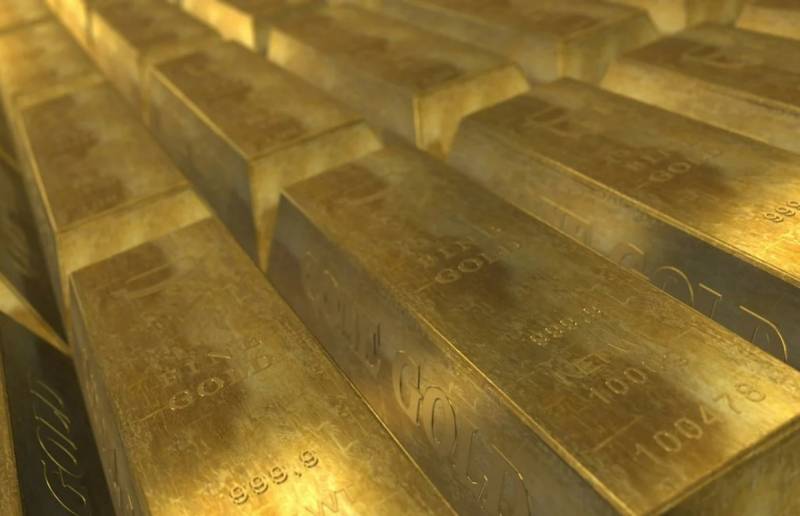 The negative, coupled with social fatigue from the Ukrainian topic in general and the sanctions bacchanalia in Europe as a whole, takes unimaginable proportions. Ordinary Europeans felt the anti-Russian measures more strongly than the Russians themselves, so they are justifiably afraid of new packages. However, the European Commission can no longer be stopped: the next step is the development of the seventh package of sanctions, which, at the request of Berlin, will not be numbered and called the becoming "forbidden" word.
The actual work on new restrictions in relation to Russia has begun, but it is called "work on bugs and ways to circumvent restrictions." This is reported by Reuters. An EU summit scheduled for June 23 is expected to reaffirm commitment to further restrictions. This time, the object of influence, according to the source of the agency, will be Russian gold. The choice of the precious metal as an object of restrictions was the result of a search for sectors that could still be sanctioned.
In this case, the EU does not risk anything, besides, it reassures the public that, relatively speaking, the "seventh package" does not touch upon the painful topic of limiting gas supplies. To repeat the fate of the destroyed markets and the shattered
economics
no one wants because of the oil embargo.
In this case, gold acts as the golden mean, allowing operations to be carried out by both parties of the "sanctions" relationship. The thing is that transactions with gold on the international market are different from similar transactions with currency. Often, precious metals are sold and bought without specifying the owner in volumes sufficient to finance entire states. These features open the way to bypassing sanctions, which gives access to revenues equal to the profits from energy exports. This is exactly what the EU thinks.
However, gold is really a compromise option. According to the Federal Customs Service, from January to September 2021, 240,5 tons of gold were taken out of Russia. At the same time, according to the Ministry of Finance, during the same period, 256,54 tons were mined in the country. This year, the process of exporting precious metal produced in the Russian Federation has increased quite a lot.
It can be said that before the start of the next round of sanctions, the Russian Federation removed property that could be subject to restrictions. However, by removing the material assets from the sanctions legislation, they were threatened by the direct application of the jurisdictional powers of the Western countries where the gold was delivered (if even part of it still belongs to Russia).