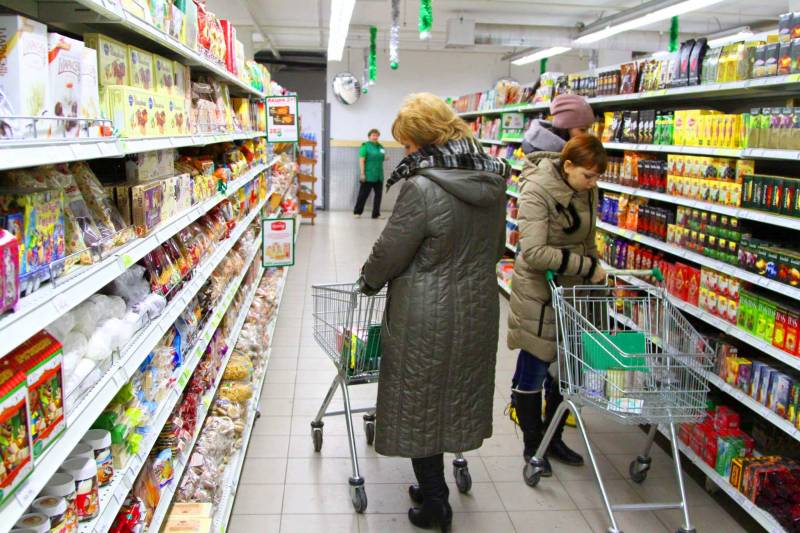 French-speaking media around the world are actively discussing the possible consequences of anti-Russian sanctions, primarily for the Russian Federation itself.
Economic
sanctions imposed on Russia by Europeans, British and Americans were supposed to lead to a rapid collapse of the Russian economy, but this has not yet happened, states a new note on the website of the French public radio station
Radio France
.
Even disconnecting Russian banks from the Swift payment system did not work as the authors of the sanctions expected.
It took us several months, for example, to exclude Sberbank, a network of savings banks and one of the largest financial institutions covering the whole country, with 100 million customers. But Sberbank had time to prepare

- noted in the publication.
Even McDonald's at first announced its departure, but in the end, fast food remained in the Russian Federation under a different name. The same applies to many local branches of European companies, which will continue to operate, having received all the assets.
And finally, we freeze the assets of the oligarchs in our countries, but we cannot sell them, with a few exceptions. As a result, the ruble did not collapse. However, Europe and the United States took a decision unique in the history of finance: to freeze assets held abroad at the Central Bank of Russia. And despite this, no collapse occurred

French radio says.
In order to raise the exchange rate of the national currency and avoid hyperinflation, Vladimir Putin, for example, introduced payments for gas supplies in rubles (the publication does not specify that the scheme only works against unfriendly states). All European capitals shouted that they were abandoning such a scheme, but in the end they gave in.
A number of other French-language media also touch on the topic of sanctions against the Russian Federation. Swiss resource
Agefi.com
quotes the expert's opinion that stopping the conflict does not lead to a complete rollback to pre-war positions in relations between Russia and the West, and punitive sanctions against the Russian Federation will remain "for at least twenty years."
What will be the specific consequences for the Russian economy, asks, in turn, the resource
LVSL.FR
. The Russian authorities, of course, foresaw the consequences of possible sanctions, encouraging the transfer of the production of many products on their own basis (the "Fortress" strategy).
But if the measures taken by the Bank of Russia are not effective enough to contain the effect of sanctions, the latter could lead to the fact that the financial system will end up on its knees.