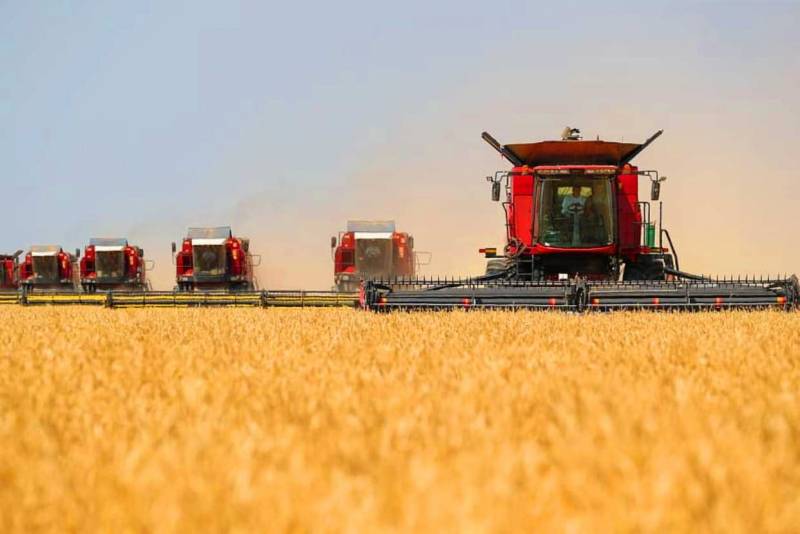 Another text on the global food crisis is published by the Indian newspaper in English Business Standard. It is worth noting that the author Clara Ferreira Marquez, who has been working for Bloomberg for many years, is known in the field of frenzied Russophobia. Nevertheless, having dutifully accused the Russian Federation of all sins, even it was forced to admit that fewer and fewer countries in the world are ready to support anti-Russian frenzy to their own detriment.
In the developing world, the population is already skeptical of Western motives, not to mention highly sensitive to rising food prices, and governments there fear that the combination of pandemic damage and a rising food basket will lead to protests.

says a new Business Standard article.
The conflict takes place in Europe, but the consequences and damage are global

Malaysian Defense Minister Hishammuddin Hussein said at a security meeting in Singapore.
His speech emphasized the risks ahead, with reference to the turmoil in Sri Lanka and the unprecedented spike in inflation in Pakistan.
Rich countries, according to Ms. Marquez, could support farmers and consumers if the export of products from Ukraine turns out to be difficult.
The international community, the author continues, must at the same time reduce trade and other barriers to food and resources, making sure (in particular with regard to fertilizers) that excessive enforcement of sanctions does not exacerbate an already bad situation.
The problem, Ms. Marquez continues, is that the conflict is between two countries that are one of the world's largest food exporters, while Russia and Ukraine supply just the poorest countries in the world. Conflicting countries accounted for nearly a third of global wheat exports last year, according to the UN Food and Agriculture Organization.
The article cites claims that in 2021, Eritrea purchased all of its wheat from Russia and Ukraine, while Egypt, the world's largest wheat importer, supplied most of its needs from these suppliers.
Russia (along with Belarus) has also remained a major fertilizer producer, meaning that other food exporters are in turn suffering from instability. And that's not to mention that the Russian Federation is a major exporter of oil and gas, which raises the price of everything from transportation to nitrogen fertilizers.