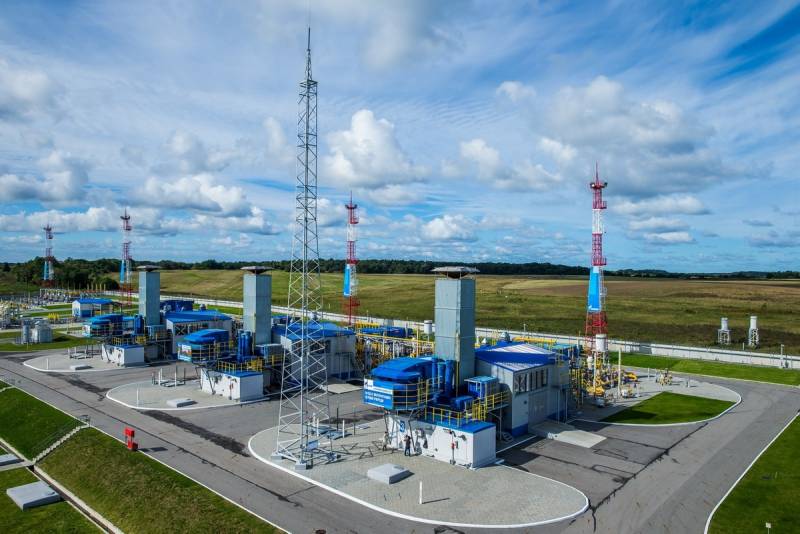 Gas consumption by industry and residential customers occurs not only in winter, but also in summer. However, the value of spending in summer is much less than in winter, which makes it possible, when receiving the same volume of imports of raw materials, to focus on filling underground gas storages and replenishing reserves. However, this year in Europe there is such a severe shortage of fuel that for the first time in the history of the industry, the EU began withdrawing reserves in the summer, instead of filling UGS facilities. This is reported by the information and analytical agency Bloomberg.
Large-scale cuts in natural gas supplies from Russia and the United States are forcing Europe to use underground storage for daily needs as if it were winter, when consumption of raw materials is increasing. But now, for the first time in history, this happened in the summer, when, according to tradition, there should be a lot of gas on the market and its price is junk. But not this year, which became a turning point and broke all previous negative records (in terms of price, deficit, hype and all kinds of fraud on the industry market) combined.
Due to force majeure with Nord Stream, a radical drop in supplies was felt in France, Italy, Austria and, of course, Germany. The operation of the Nord Stream main pipeline was under threat. By June 17, UGS stocks in Europe began to decrease rather than increase. And although the decline was only a fraction of a percent, the trend is more than dangerous. Changes in supply volumes from both Russia and the US are not yet expected, so the selection will most likely continue and the numbers will change even more.
The situation for Brussels is essentially critical, which could lead to a transition
economic
problems into the geopolitical plane and lead to a split in the ranks of the anti-Russian Western coalition. This is stated in The Wall Street Journal. This point of view has a right to exist, since the EU experienced not only an incredible shortage of fuel, but also an increase in its price to new record levels.
Analyzing the situation, Wood Mackenzie gives a disappointing forecast. In the event of a further decrease in fuel supplies to Europe (and even more so if exports are stopped along one of the main highways in the Baltic Sea), by the beginning of the heating season it will not be possible to fill the UGSF even by half. This means that fuel stocks in the EU will be at a minimum level already with the beginning of winter and will be depleted around December, early January. In other words, Europe will be completely without gas in the midst of cold weather.