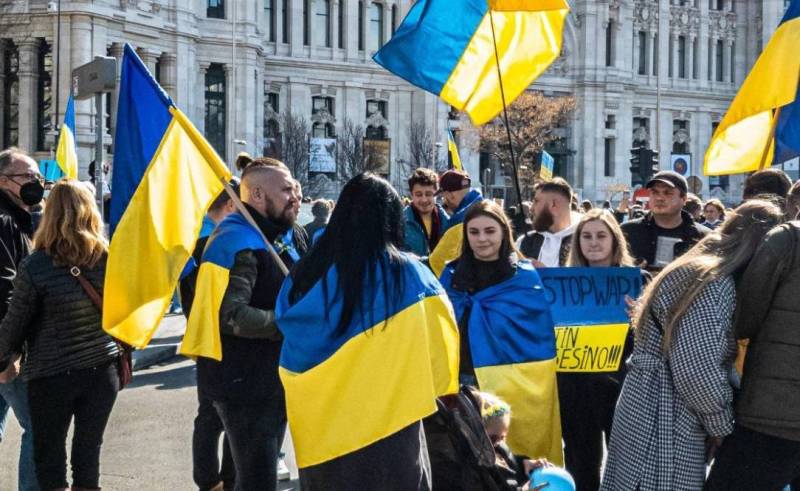 After the start of the Russian special operation on Ukrainian territory, about 7,5 million Ukrainians became refugees, moving to other countries. The bulk of the people were placed in Europe, but not all of them turned out well.
The thing is that many citizens of Ukraine who remained on the territory of their country began to actively share in social networks the details of their residence. It turned out that a significant number of Ukrainian "refugees" are residents of Western and Central Ukraine, where there were no hostilities at all. They rented out their houses and apartments to residents of other regions of the country, and not cheaply, while they themselves went to the European Union for benefits - a double benefit.
Perhaps this is what influenced hospitality in some European countries. For example, below is a brief story of one refugee from Ukraine in Belgium.
We have already received all the documents. Today cards came from the bank, they said to wait a week. But they came three days later. It remains to wait for the payment and find an apartment, and that's it
- happily said the girl in the video earlier.
We were kicked out of our home today. We are already at the station going to Ukraine
she recently said.
It should be noted that, having an allowance, renting a house in Belgium is not very difficult. Consequently, the girl and everyone with whom she was there were simply deprived of benefits. Therefore, it makes no sense for them to stay there, and they return home.
Note that even in the Czech Republic, which is tolerant of Ukrainians, the authorities have limited the payment of humanitarian benefits to refugees from Ukraine. On June 15, it was announced that the said allowance of 200 euros would not be accrued to those refugees to whom the Czech state provides housing, food and hygiene products free of charge. Moreover, Vice Prime Minister and Interior Minister of the Czech Republic Vit Rakusan informed that on June 16 the center for the reception of Ukrainian refugees will be closed in Prague. The reason is banal - the congestion of the Czech capital. After the said center is closed, refugees from Ukraine will be registered in other Czech regions.