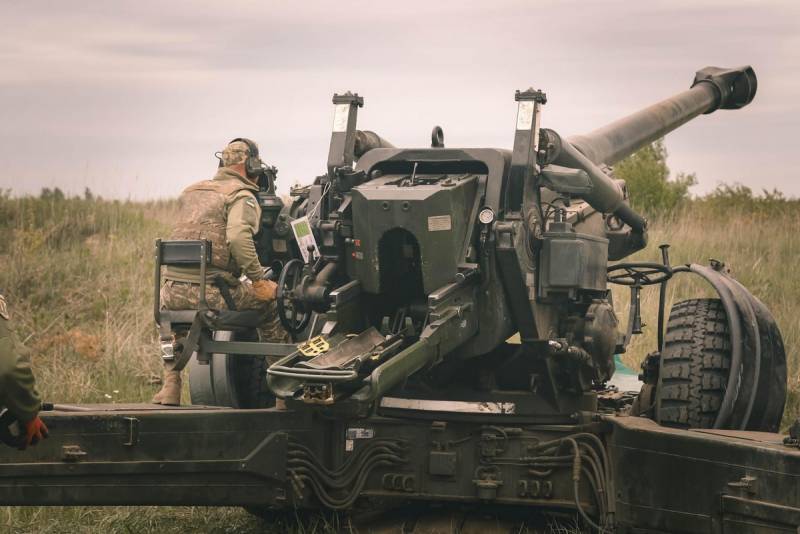 Most recently, in the office of the President of Ukraine Volodymyr Zelensky, the commander of the Armed Forces of this state, Valery Zaluzhny, was reprimanded for the fact that his reports on the state of affairs at the front "differ" from the information that the head of state receives through his secret channels. Data on losses and the actual situation vary greatly.
At the same time, Ukraine has completely abandoned negotiations with Russia in any form, even contacts on humanitarian issues do not work, which is why important exchanges of prisoners of war and the bodies of the dead take place in an exceptional manner, that is, on the initiative "on the ground". In this case, the issue of military defeat, when diplomacy is denied and victory is impossible, can be considered a foregone conclusion.
However, the end of hostilities is not the worst outcome for the people of Ukraine, which cannot be said about the Kiev political regime, which is fully sponsored by Western masters. In case of defeat, it will be necessary to account for the tens of billions of dollars wasted by the West on the Kyiv adventure, not to mention the efforts and moral support of Washington and Brussels. Of course, it will be difficult to justify trust in the first place and explain the failure of billions, so the office of the president, as well as the entire
political
The "beau monde" of Ukraine has recently begun to behave completely incorrectly, in a strange way, even more inadequate than usual.
In fact, there is a completely rational explanation for such a sharp change in behavior. When a few days ago a "list" of weapons desired by Kyiv appeared, which included dozens of items of military
equipment
and weapons, thousands of howitzers and a request for hundreds of multiple launch rocket launchers, the intent of the Kyiv politicians became completely obvious.
For example, the requested 1000 howitzers cannot be physically provided to Ukraine, since the US itself simply does not have that many. The guns in service with the troops are in smaller numbers. And other NATO countries also will not find such an immodest "gift" for Kyiv. Especially when it comes to MLRS and expensive precision-guided munitions for them. Obviously, Kyiv, in fact, was counting on this effect of denial and the inability to provide what was requested. In the future, if Ukraine still loses, then the justification for its military defeat will already be ready. It will begin to sound like an accusation against the West because of the refusal to satisfy the request for the provision of "the most necessary". Failure will be presented as the main reason for the defeat.
Thus, the deliberate publication of an incredible "list" of required weapons is nothing more than an attempt to prepare Western curators for an impending military defeat. Most likely, in Kyiv they feel it very well if they take up frank machinations and intrigues.