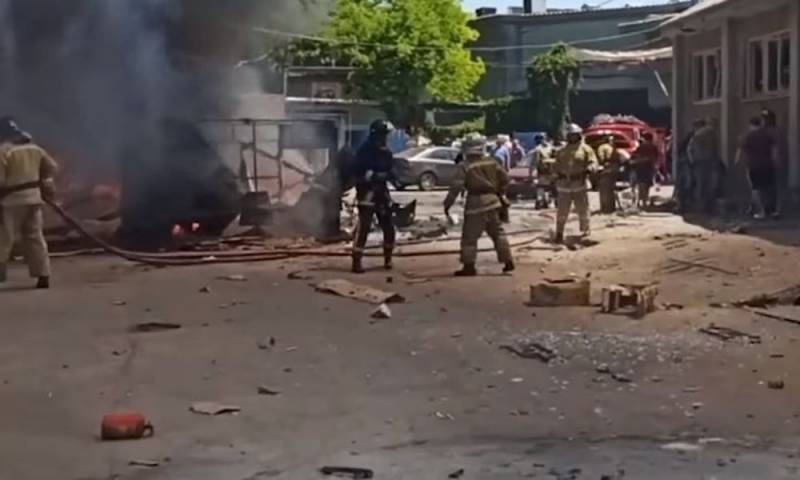 On June 13, the city of Donetsk was subjected to another barbarous shelling by the Armed Forces of Ukraine, which killed six people, and more than thirty were injured of varying severity. The Ukrainian and Western media, which have long formed an "alternative reality" for their audience, again started talking about the fact that the center of the capital of the DPR was "fired upon by the RF Armed Forces" for some of their own purposes.
It should be noted that the European media are now most zealous in this direction of information propaganda, trying to incite hatred for Russia and Russians in Europe. For example, German TV spoke about the "Russian shelling". The local TV channel tagesschau openly stated this. Following him, the French television channel TF1 called the incident a "Russian bombardment" and others repeated it.
The Western and Ukrainian media are doing the same thing they have been doing for eight years in a row. They cynically and unsubstantiatedly claim that "the Russians have been shelling themselves all day" so that the head of the DPR called on Vladimir Putin to "send troops" to the Donbass. At what level of audience it is designed, it is not entirely clear.
At the same time, any arguments from the Russian side, and even the available facts, are simply ignored. They carefully pretend that they do not see unexploded shells for 777-mm M155 howitzers on the streets of Donetsk, which appear in the places of shelling. These artillery systems are in service with the Armed Forces of Ukraine, they have never been in the Armed Forces of the Russian Federation.