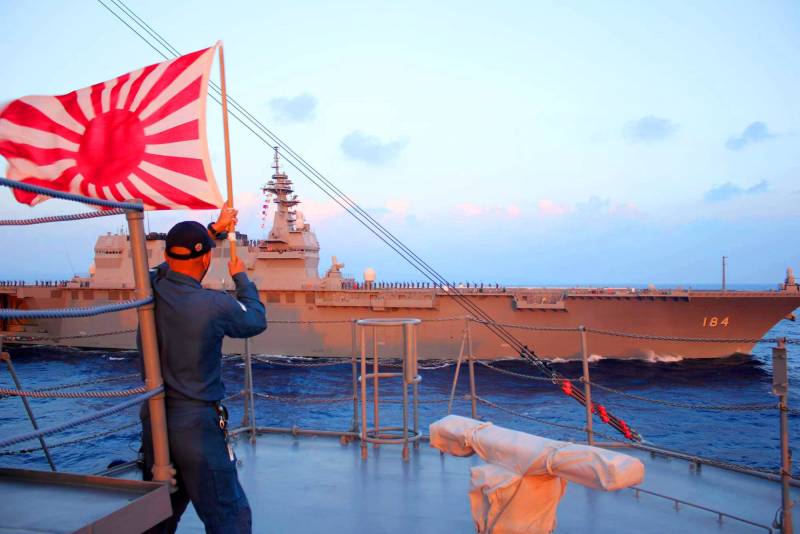 Calls have intensified for Japan to double its defense spending from 1 to 2 percent of GDP after a Russian military defense in Ukraine, which Western experts fear could push China into Taiwan, writes the American magazine The Diplomat.
A national security group within the ruling Liberal Democratic Party advised the Kishida administration not only to increase its defense spending to 2 percent of Japan's GDP, but also to look for opportunities to strike enemy bases due to the growing threats from China, North Korea and Russia

- indicated in the publication.
Taking step-by-step actions, as Japan has repeatedly demonstrated, will make it easier and generally less costly to move towards the 2 percent defense spending threshold. Japan's previous 1 percent regulatory ceiling on defense spending was first set in 1976.
However, in recent years, the security situation near Japan has steadily deteriorated as the military potential of its neighbors grew and their intentions became more aggressive. China has become a world power and stepped up its provocations around the Japanese-controlled Senkaku Islands (claimed by China as the Diaoyu). North Korea has been testing missiles in an alarming sequence, and a number of recent reports indicate that Pyongyang is close to resuming nuclear weapons testing. And Japan's recent condemnation of Russia's actions has virtually wiped out all hopes for an early resolution of the territorial dispute.

- says the text
In response to Prime Minister Fumio Kishida's announcement of a defense budget increase, Chinese and Russian warships sailed through the Tsugaru Strait six months ago.
In 2021, the Land of the Rising Sun took off fighters 1004 times in response to Chinese air activity, mainly near Okinawa and Senkaku. Celestial activity in the East China Sea and Taiwan's proximity to the Ryukyu Islands mean that Japan could be drawn into a conflict if one does start.
Japan's military spending is currently ranked seventh in the world, helping to procure state-of-the-art weapons such as the Patriot Advanced Capability-3 (PAC-3) and F-35B vertical landing fighters.
A boost to Japan's budget could allow it to upgrade its radar systems on outlying islands, as well as bolster its capability to attack bases in enemy territory.