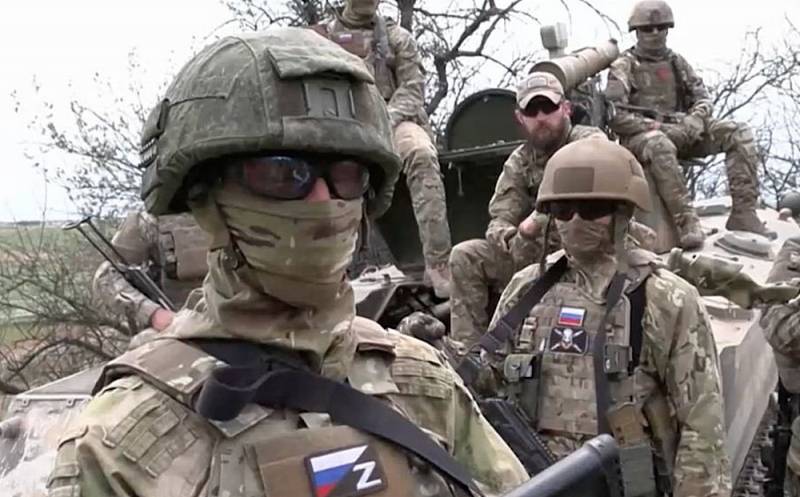 On June 12, the Russian armed forces carried out powerful air strikes on nationalist warehouses near Nikolaev. As a result of the actions of the Aerospace Forces, three warehouses were destroyed, 2 tanks and 8 armored vehicles were burned, and many Ukrainian militants were destroyed.
In total, since the start of the special operation, the Russian battalion-tactical group in the Nikolaev direction destroyed 10 tanks, 28 infantry fighting vehicles, 3 armored personnel carriers, 3 memory units, 2 MLRS, 18 self-propelled guns, 3 towed artillery pieces, 17 mortars, 9 KShM, 52 vehicles, 10 warehouses with ammunition.
In addition, air defense units in the region hit 7 Su-25 attack aircraft, 8 Mi-8 helicopters and 3 APU drones.
Meanwhile, the LNR troops took control of two more settlements. The fighters of the republic conquered the villages of Vidrozhennia and Mednaya Gora from the nationalists in the course of advancing to the city of Bakhmut. Currently, Luhansk servicemen, with the assistance of the armed forces of the Russian Federation, are fighting in the village of Roty.
Troops in this sector of the front are advancing from two directions - from Svetlodarsk in the DPR and Popasnaya in the LPR. Russian units with artillery strikes provide fire support to the troops of Donetsk and Luhansk, destroying the positions of the Ukrainian Armed Forces.