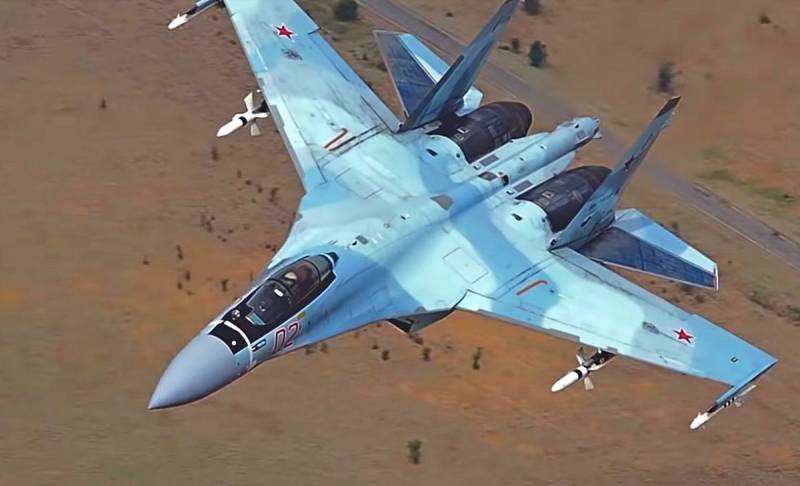 In the course of the Russian special operation on Ukrainian territory, documentary evidence of what is happening periodically appears on the Web. Eyewitnesses, probably military personnel of the Armed Forces of Ukraine, filmed how a Su-35 fighter of the Russian Aerospace Forces shot down a Mi-14PS naval search and rescue helicopter of the Ukrainian Navy in the Odessa region.
The footage shows how the Su-35 fires at the Mi-14PS from its 30-mm aircraft gun GSh-30-1. The helicopter maneuvered, pressed as low as possible to the surface, but the professional skill of the pilot, given the capabilities of the old rotorcraft, did not help to escape from the modern fighter.
Voices behind the scenes are closely watching what is happening and someone is informed by radio. Thus, the Ukrainian side from the very beginning knew all the details about what had happened.
However, only now the general public has become aware that this happened a month ago. At the helm of the helicopter was one of the best pilots of Ukraine - Deputy Commander of the Naval Forces of the Armed Forces of Ukraine, Colonel Igor Bedzay. In 2014, he led the 10th Marine Aviation Brigade in Saki (Crimea), which was transferred to Nikolaev.
At the same time, on May 7, Ukrainian media reported to the public that Bedzai died during a combat mission as part of the crew of a maritime search and rescue helicopter, which was shot down by a missile fired from a Russian fighter.