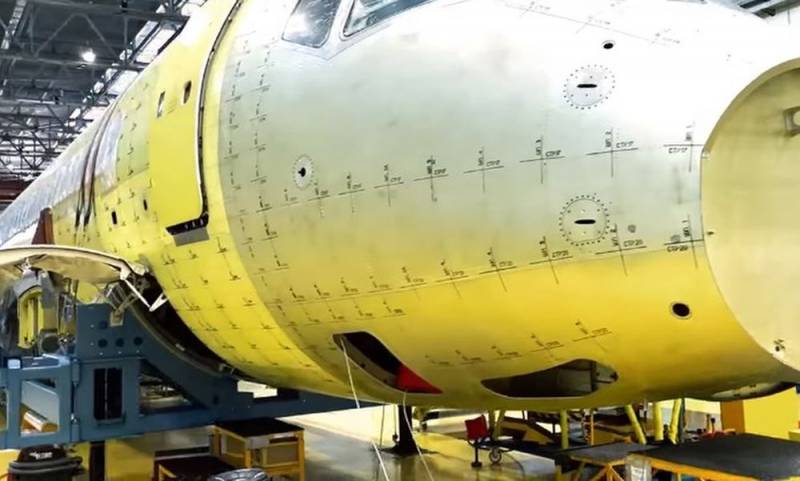 On June 7, the United Aircraft Corporation (PJSC "UAC", part of the state corporation "Rostec") published in its Telegram channel footage of the construction of the first updated Russian short-haul narrow-body airliner "Superjet 100" (SSJ-New).
The video shows only the fuselage of the future passenger aircraft in the assembly shop. But soon it will change. Aircraft manufacturers assure that it will be almost completely imported "Superjet 100" with power units PD-8 and other Russian components, equipment and structural elements. In any case, all critical details will be exactly from domestic manufacturers, if the bathroom is foreign - it's not scary.
Now, inside this so far just a shell, "technologically independent systems" should appear, including PD-8 engines
- indicated in the communique.
It is clarified that the fitting of the mentioned latest domestic engines is scheduled for the coming winter, and in a year this aircraft will have to actively participate in flight tests, so that in a year and a half, i.e. until the end of 2023, it will be certified (obtain a type certificate).
Note that such aspirations can only be welcomed and supported. We remind you that in March the Ministry of Industry and Trade of Russia ordered the preparation and testing of SSJ-New for 15 billion rubles. At the same time, Rostec announced that a 97% import-substituted modification, the development of which was estimated at 120 billion rubles, would appear by 2024.