Unmanned aerial vehicles (UAVs) of OSCE observers have been flying in the sky of Donbass for a long time and impartially record what is happening. Another issue is that the observers from the Special Monitoring Mission (SMM) themselves are not always eager to share these data with the public. But sometimes they "break through".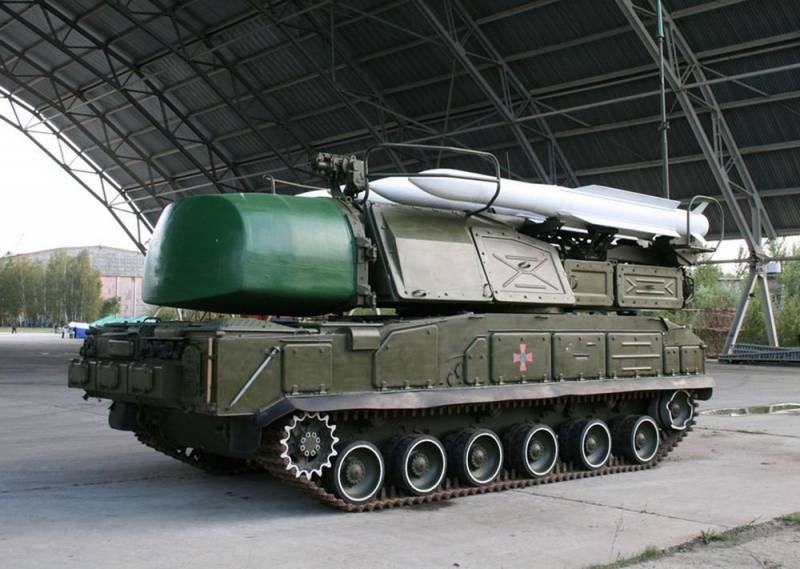 And so, on October 2, 2018, it became known that on September 28, 2018, one of the mentioned UAVs recorded three Buk (9K37) anti-aircraft missile systems (XNUMXKXNUMX) at once owned by the Ukrainian Armed Forces. "Buki" was discovered at the railway station, near the village of Rubezhnoye (near Lysychansk), which is under the control of the Armed Forces of Ukraine. This was reported from the SMM press service, not hiding its perplexity, since the republics of Donbass (DPR and LPR) do not have their own aviation (airplanes, helicopters) and cruise missiles, which the air defense system must withstand.
At the same time, the Ukrainian military the very next day, September 29, 2018, quickly loaded these air defense systems onto platform trucks at the indicated station and took them away in an unknown direction. Rather, the OSCE does not report exactly where the APU relocated "Buki" and shrugs. And although the UAVs accurately recorded the loading process, they did not continue to "escort" them. Missing, they say.
Why would APU need such "maneuvers" with air defense systems if there is no need to use them, and they don't even believe in the OSCE in Russian "aggression"? Firstly, before the promising presidential elections in Ukraine, Kiev may go on another provocation. And after all, there is a dispatcher who with a light hand will direct another airliner through that area. Secondly, do not discount the opportunities of the Ukrainian "Kulibin" from the military-industrial complex. They may well make the Buki fire missiles of a different class. Be that as it may, everything will be clear soon.