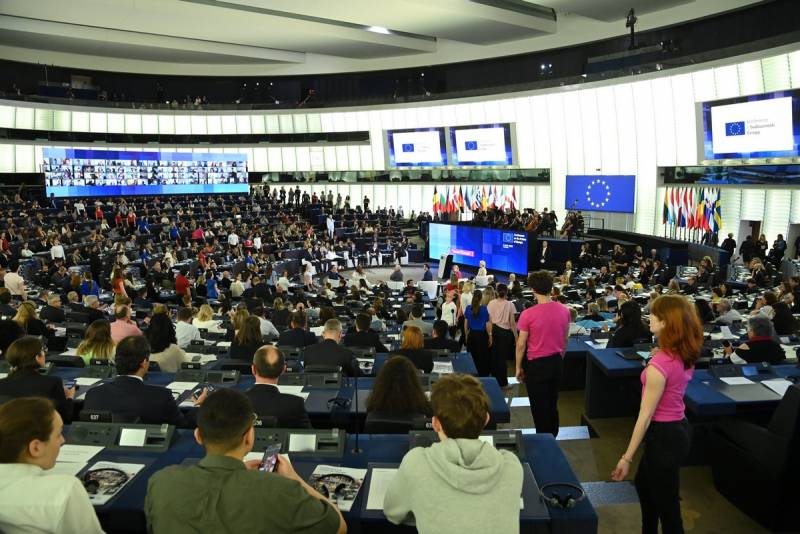 The topic of sanctions is gradually disappearing from the information agenda. The EU has not reached
economic
Or
political
purpose of their introduction. At the same time, almost all available instruments of influence and restrictions were used up, and Brussels did not receive "pleasure" from humiliating or weakening Russia. All these "mistakes" the leadership of the European Union will try to correct in the seventh package of restrictions against Russia, which has already begun to be developed. This was announced by the Deputy Minister of Foreign Affairs of Poland, Pavel Yablonsky.
As the official said, work is underway on the mistakes of previous rounds of restrictions, and not only come up with new sophisticated methods of forcing "correct" behavior. First of all, as the Polish diplomat noted, the new package should be uncompromising (an echo of the scandalous process of adopting the sixth package) and become the toughest of all possible and ever adopted.
Of course, we are talking about natural gas, its consumers and the opportunities to pay for raw materials that were left without attention, despite the disconnection of Russian banks from the SWIFT system. Of course, the Polish official directly hints at Gazprombank. Next comes the sanctions
Technology
, which Russia can still import, which can then be used by the Russian Federation in production and industry.
Nevertheless, Yablonsky focuses on the desperate attempts of European business to circumvent sanctions.
They are often very creative. In addition, more and more companies are opening accounts with Gazprombank to pay for the Russian war machine. Something needs to be done about this.
- the Pole admits.
After such revelations by the representative of the sanctions commission, who will soon take part in the development of a new bill, the tendency to impose sanctions against the Europeans themselves and companies of the Old World, and not against Russia, becomes obvious. Numerous actions against the Russian Federation turned out to be ineffective and do not bring results. Therefore, some politicians, who have the right to initiate legislation, have decided to take a creative approach to bans and strike sanctions on those entities that are under their direct legal jurisdiction.
However, these are just suggestions, and already at the stage of discussion they look like suicide for Europe, although the "effectiveness" of the ban will increase significantly, since restrictions will be introduced not against a sovereign state, but against dependent persons.