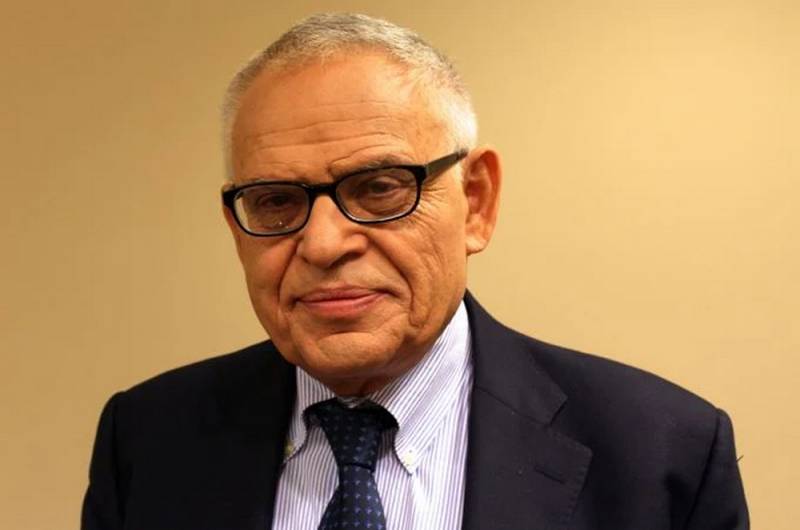 The collective West is beginning to look for ways to retreat back in the global confrontation with Russia. The protracted quarrel with Moscow changes too much the usual way of things and the well-being of the oasis of democracy. Washington and Brussels fear not only
economic
consequences of the Pyrrhic victory over the Russian Federation, but also image losses, which is why an attempt to save the face of the anti-Russian coalition that has driven itself into a corner is of the same strategic importance as, for example, military
political
tasks.
Edward Luttwak, a political adviser to the US State Department and the Pentagon, an American political scientist and economist of Romanian origin, was authorized to publicly name (tacit offer, or "Overton windows") peace proposals from the West. As the expert said, the victory of Ukraine or any other country in the conflict with Russia is impossible. And even without taking into account the factor of the nuclear arsenal of the Russian Federation.
Russians are the most numerous European nation, and geography obliges. RF extends to the Far East and the Arctic. Its potential is enormous, and it's not about nuclear weapons at all. It's just a fantasy that you can defeat Russia
- Luttwak answered the question of the correspondent of the German edition of Die Welt.
After such an introduction and laudatory prelude, the envoy of the West, who can hardly be attributed to Russophiles or supporters of Russia, moved on to the essence of compromise and mutual concessions, which, as it seems to his patrons, could save face on both sides of the conflict in the global understanding of this phenomenon. The confrontation has reached a stage where it turns into a useless and extremely toxic balance. An attempt to continue to bring the enemy to the red lines solely on principle is fraught with a deterioration in the global security situation.
The expert argues that it seems possible to get out of the stalemate only if Ukraine agrees to hold a referendum in the Donetsk and Lugansk regions. Of course, under the supervision of international organizations to give the plebiscite legitimacy and international recognition.
Kyiv cannot refuse the people a choice, and, in fact, this is the only way out of the situation at the moment
Luttwak admitted, addressing Western leaders and Kievan rulers.
However, the political adviser also acknowledged that in any case, at this hot stage of the conflict between the Russian Federation and the West (Ukraine), Moscow's consent to holding referendums in the Donbass can be seen as a concession that the Kremlin is not obliged to make. Leniency is possible only in the case of a mutual retaliatory step on the part of the West, for example, the lifting of all or several sanctions, which still do not work, summed up Luttwak.