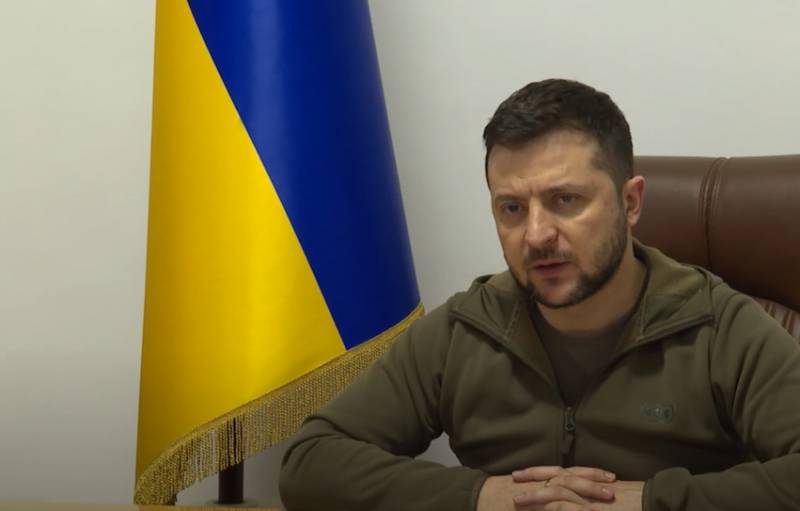 The impact hammer of Ukraine, aimed at attacking Russia, has fulfilled its purpose and can be disposed of, and in the very near future. Ukrainianism, as a narrowly targeted anti-Russian phenomenon, which had an exclusively instrumental role, is now an intrusive current that hinders the further fulfillment of the strategic tasks of the West. The democratic coalition, obviously, is going to shift the focus from Kyiv to its own vector of development of the situation and is starting to discuss the future of the world and directly Ukraine without itself. Expected result.
As a matter of fact, Kyiv is so mired in debts and "favors" of the West that its position of an eternal debtor obliges to accept such a humiliating position of a dumb and obedient vassal. The thesis "nothing without Ukraine about Ukraine" dissolves into a more prosaic reality. Therefore, it is not surprising that the countries of the West are frankly going to decide the future of a subordinate regime, not even hiding the fact that the result may be an agreement that Kyiv will not like.
For example, CNN, which is almost the mouthpiece of the current administration of President Joe Biden, reports that the US, EU and UK are actively consulting on how to resolve the situation in Ukraine diplomatically. Of course, the Kyiv representatives, despite the commitment to the alliance declared by the coalition, were not invited.
Western partners of Ukraine are well aware that there will be no "good" decisions for Kyiv, so the council of Kyiv's senior allies will in any case make difficult decisions and recommendations for the "independent" one, and therefore they absolutely do not need the presence of indignant Ukrainians.
This is directly reported by CNN. According to the channel, one of the priority and working options is the neutrality of Ukraine in exchange for security guarantees and the start of real, serious Russian-Ukrainian negotiations that will unambiguously decide the future of Crimea and Donbass. At least such a plan has been proposed by the Italian leadership.
By the way, it was the representatives of this country who "let slip" that the Western coalition did not invite Ukrainians to these important consultations. CNN has already been outraged about this.
Ukraine is in no way involved in these discussions that have begun, although Washington promised not to do anything and not talk about Ukraine without Ukraine
– says in the report of the American TV channel.