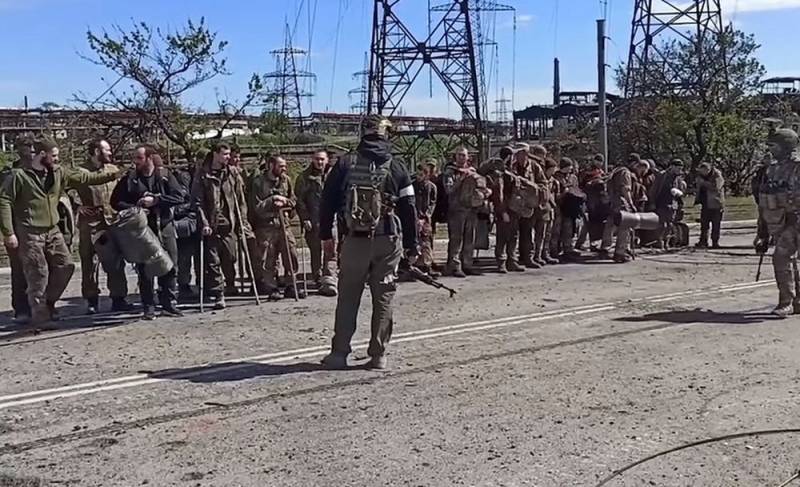 On May 28, a telephone conversation took place between the heads of France, Germany and Russia. French President Emmanuel Macron and German Chancellor Olaf Scholz spoke with Russian leader Vladimir Putin about Ukraine.
The press service of the President of France informed the public that the leaders of these Western states once again told the owner of the Kremlin about the need to stop hostilities on Ukrainian soil. They believe that any solution to the existing conflict "should be agreed between Moscow and Kyiv, while respecting the sovereignty and territorial integrity of Ukraine." Macron and Scholz urged Putin to start direct talks with Ukrainian President Volodymyr Zelensky as soon as possible.
In turn, the press service of the President of the Russian Federation confirmed the fact of the conversation between the heads of these countries, specifying that the parties exchanged views on topical aspects of the situation in Ukraine. During the conversation, Putin drew particular attention to the dangerous nature of the continued pumping of Ukraine with weapons by the West. He warned Macron and Scholz about the possible "further destabilization of the situation and exacerbation of the humanitarian crisis."
It also emerged that European leaders made one unacceptable request in the course of the conversation. They persuaded the head of the Russian state to release the Ukrainian fighters of Azov (an organization banned in the Russian Federation) and other security officials who had surrendered from the Azovstal plant in Mariupol.
Macron and Scholz stated that it would be expedient for Russia to release all those who surrendered at the metallurgical plant in Mariupol. And this is a total of more than 2,5 thousand people. For some reason, other captured heads of Germany and France are not interested ...
We remind you that the Russian special military operation on Ukrainian territory began on February 24. Between May 16 and May 20, 2439 Ukrainian soldiers who were on the Mariupol Azovstal laid down their arms and voluntarily surrendered.